Digital transformation has gone from vision to reality for many companies. And they're starting to ask themselves, what's next? Where do we go from here?
In this Friday Fast Fifteen, host Kim Funk and David Stevenson, Practice Director, ITx here at Crossfuze talk about the new buzzword, Enterprise Service Management or ESM. Platforms like ServiceNow are connecting technologies in new ways and making once siloed organizations improve efficiencies and drive growth – by tying it all together.
Get our Friday Fast 15 series in Podcast form!
Quick, snackable content every week.
Subscribe to our weekly podcast featuring discussions with thought-leaders across the business technology landscape. Covering topics like Digital Transformation, Security Operations, and Customer and Employee Experience, we focus on the role these areas play in achieving business outcomes.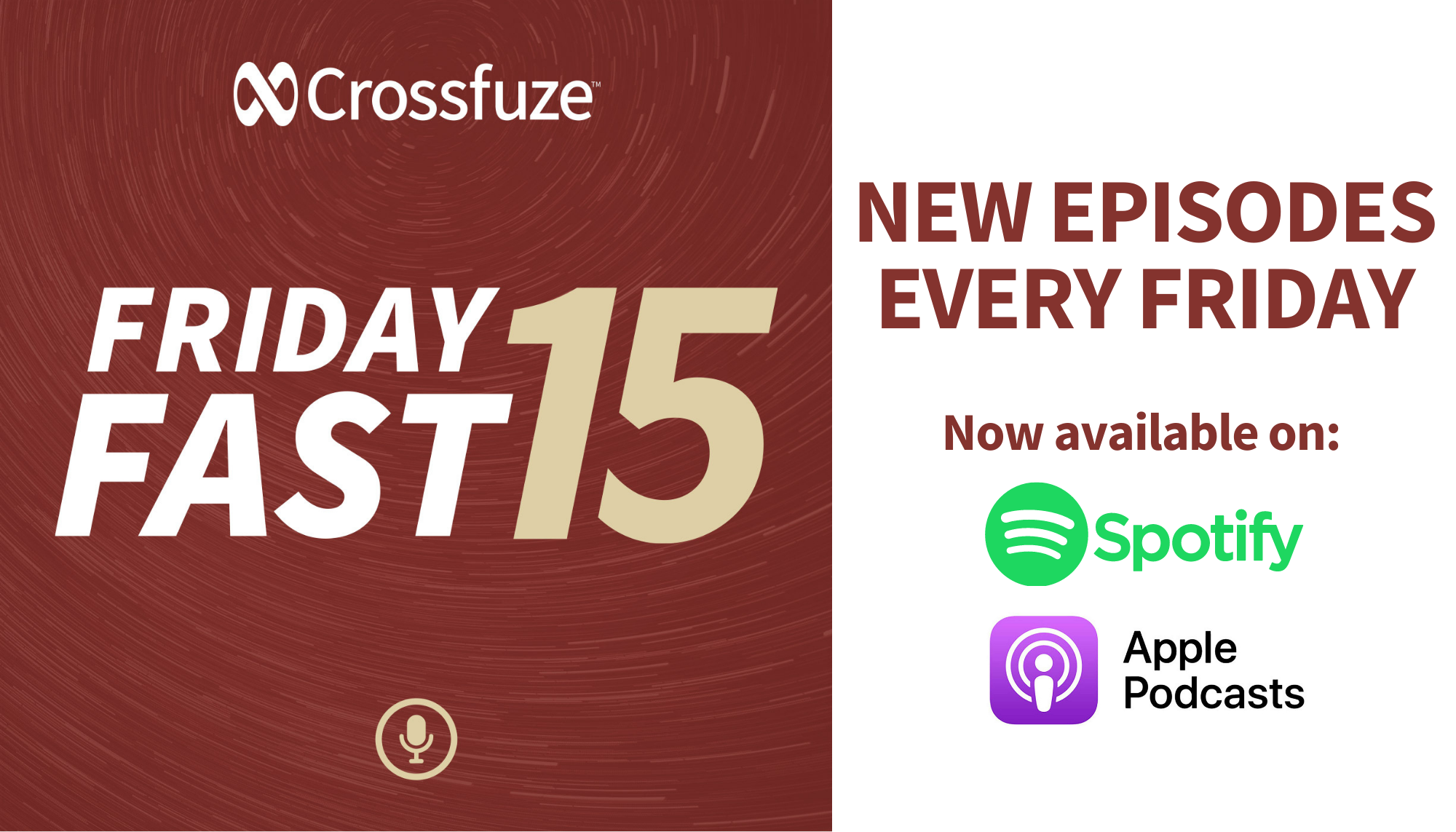 Related Content:
4 min read | ServiceNow and industry leaders inspired us with stories of digital transformation and how they leveraged technology to stay safe, keep employees connected, and grow their business during a pandemic.
3 min read | While ITSM and CSM provide a similar functionality suite, there are significant features and limitations of each, depending on the use case.
2 min read | According to the University of Maryland's Clark School, a cyberattack happens every 39 seconds. The FBI reports a 400% increase in cybercrimes since COVID-19. Endpoint security vendors report a 600%+ increase in phishing and malware scams.