Reduce your technical debt by uncovering solutions you already own.
As a Microsoft Gold partner, Crossfuze will help your organization get the most out of your Microsoft 365 subscription. With over 80 products, services, and security capabilities included in your Microsoft environment, it's daunting to maintain a firm grasp of everything you own and how you can be using it. Yet with increasing demands on IT, it's never been more important to do so.
What's included?
This isn't just another "Tips & Tricks" course. It's a high-level, strategic look at the uses and functionalities of the tools within your Microsoft 365 environment. Our Microsoft experts will go through each app and service available to you, so you can determine which will be most impactful on your organizational goals.
A personalized "discovery phase" of your operating
environment, including all of the relevant third-party
apps you're using
An interactive and collaborative two-day workshop in
which leaders from across your organization will explore
all of the Microsoft 365 offerings relevant to them
An analysis of your third-party apps to identify which are
duplicative of similar Microsoft 365 services
An expert recommendation of the Microsoft 365 features to enhance and secure your operating environment
Roadmap development that lays out your Microsoft
365 launch strategy, including both training and technical
considerations

Let's Talk About Your Crash Course!
Submit the form below and we'll reach out to gather your initial requirements and schedule your Microsoft Crash Course session.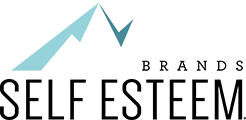 "My team raved about this after the fact. Everyone had multiple takeaways from this course."
- Luke Sipple | IT Director, Self Esteem Brands