Having successful change within an organization is a must.
Change can be stressful and down-right scary. We know. Even though we've been in the digital transformation game for years, we learn something new every day. In this episode of the Friday Fast Fifteen, Host Kim Funk sits down with Crossfuze Advisory Consultant, Noel Radley to talk about Organizational Change Management.
Learn about Noel's atypical journey, how we use change management skills in everyday life, and what it really takes to lead OCM initiatives – no matter your organization.
Get our Friday Fast 15 series in Podcast form!
Quick, snackable content every week.
Subscribe to our weekly podcast featuring discussions with thought-leaders across the business technology landscape. Covering topics like Digital Transformation, Security Operations, and Customer and Employee Experience, we focus on the role these areas play in achieving business outcomes.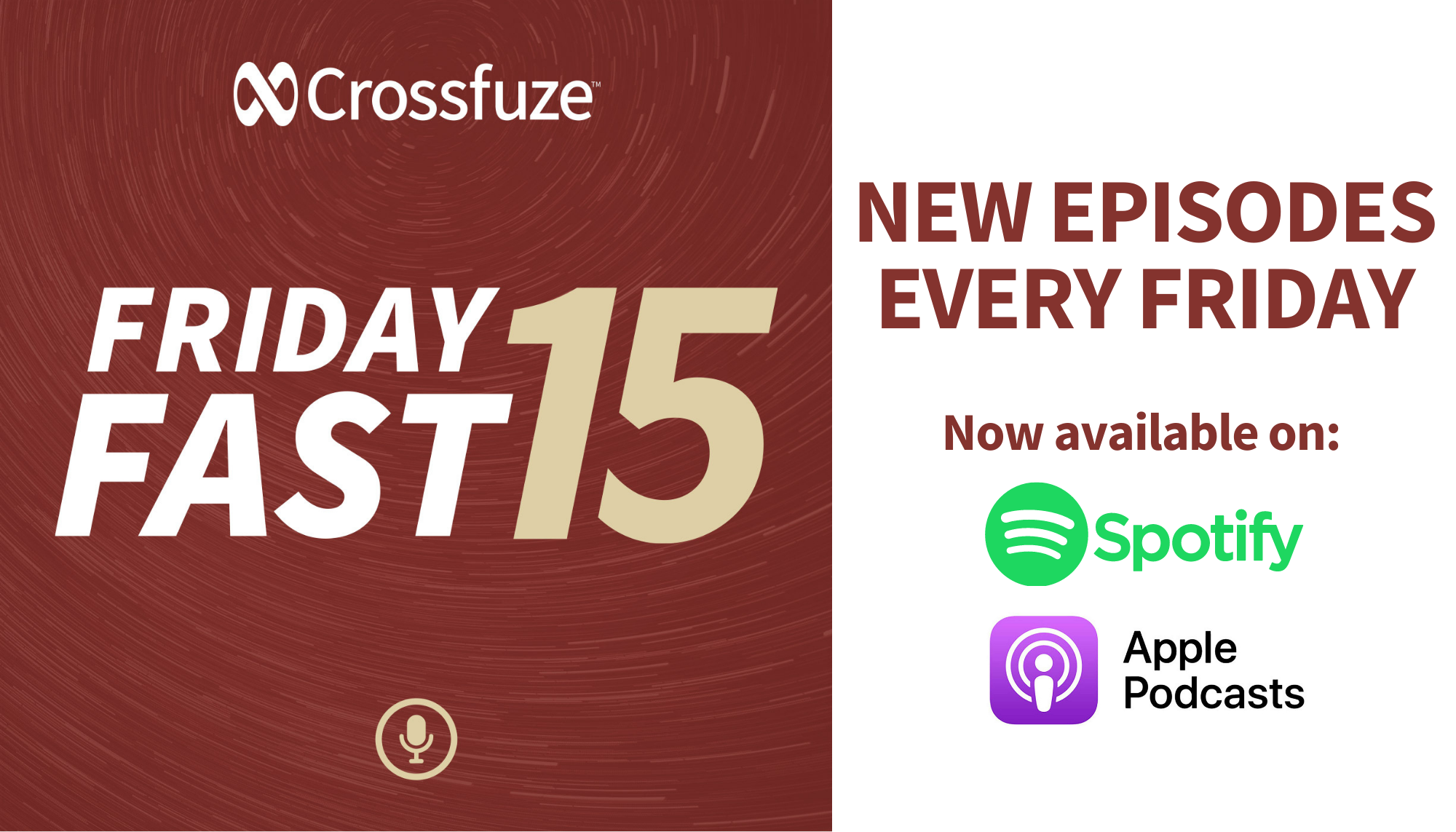 Related Content:
4 min read | As an IT leader, you're probably excited about these new changes. It's a chance for you and your department to showcase your skills in a new way. You finally get to show your organization how technology and your department can make work better. But, without the right strategy, that buzz can die down quickly.
4 min read | Training does not need to be a Herculean effort. If you laid the groundwork with a solid communication plan, you already identified who you're training, you outlined your communication plan for the training and you have a follow-up plan.
eBook | The 7 Pillars of Organizational Change Management to Achieve ServiceNow Wins is a practical how-to guidebook for developing and using OCM strategies to achieve lasting digital transformation.