"Leaders should question if going off of instinct is a long-term strategy."
The data doesn't lie. In this Friday Fast Fifteen episode, Zach Brand and Kim Funk discuss how important it is to ask the right questions, in order to get the right data in return. Additionally, Zach reveals the two focus points for IT when searching for solutions. This episode is just what you need to wrap up your week!
Get our Friday Fast 15 series in Podcast form!
Quick, snackable content every week.
Subscribe to our weekly podcast featuring discussions with thought-leaders across the business technology landscape. Covering topics like Digital Transformation, Security Operations, and Customer and Employee Experience, we focus on the role these areas play in achieving business outcomes.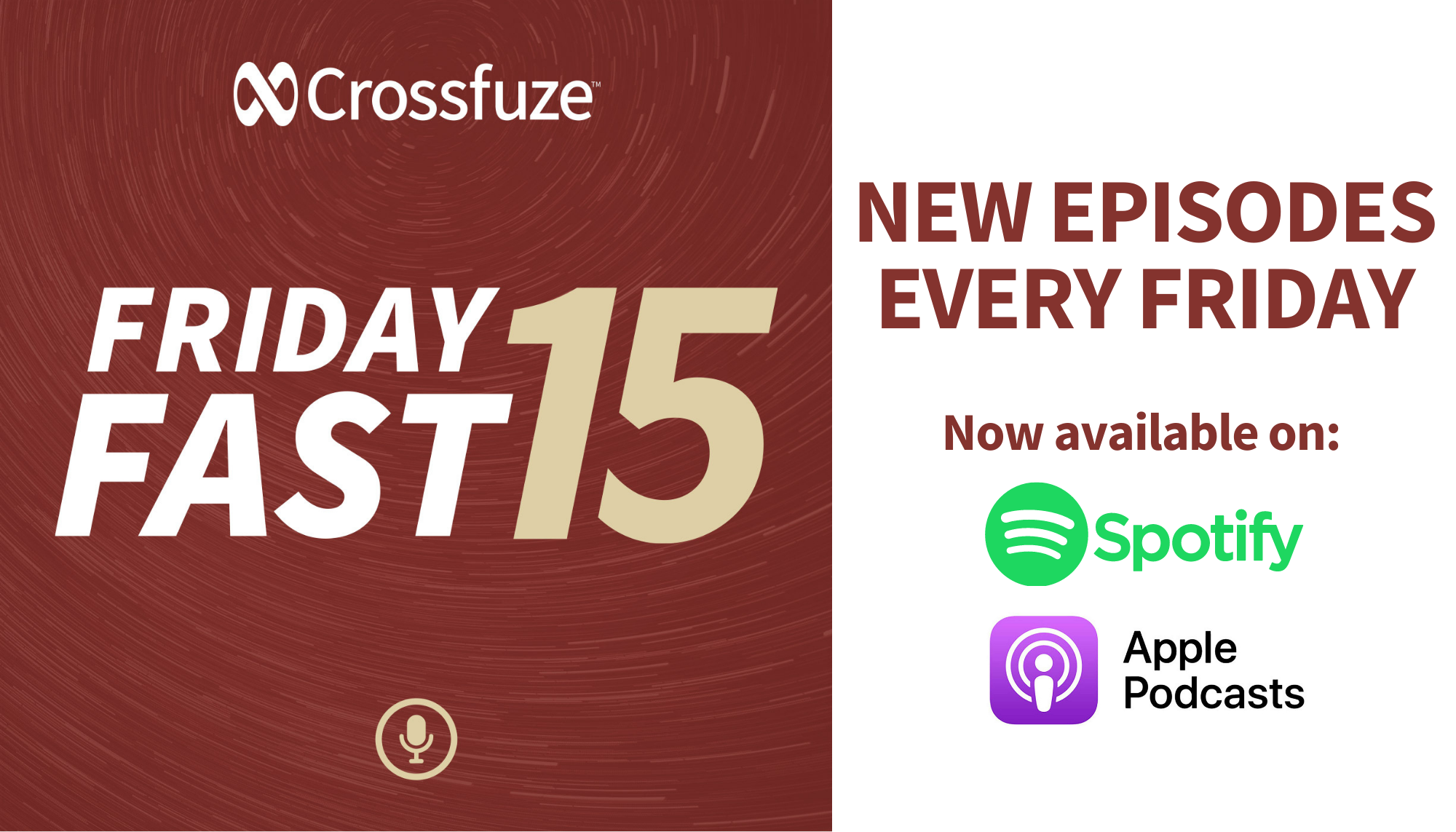 Related Content:
3 min read | Microsoft Secure Score helps businesses small and large by highlighting where there are gaps and risks in their technology environment, providing a security score rating, and comprehensively prioritizing and suggesting how the business can take actions and make configuration changes to become as secure as possible.
4 min read | So, how can a long-term care facility promote effective change initiatives while battling rising complexity? Here are three tips that Patrick Krischel, VP of Connected Solutions at Crossfuze, recommends for using an IT service desk to support more digital solutions.
IT Desk Services | We help our customers serve their internal and external end-users on our broad services platform. Our 24/7 Service Desk is more than just an IT help desk. We have analysts competent in both technical skill and customer service, and we leverage ServiceNow to drive continuous improvement, help our customers reduce costs over time, make a tangible business impact, and provide value to their end-users – all available 24/7, 365 days of the year.