"A diverse mix of voices leads to better discussions, decisions and outcomes for everyone."
– Sundar Pichai
Like many of our peers, 2020 became the year Crossfuze took a good, hard, look how we could be the change and create a space where people from all backgrounds are valued and supported. Join host Kim Funk and Diversity, Inclusion and Belonging Task Force member, Telly Cadet, as he shares his vision and why these initiatives are so important – no matter what industry you're in.
Get our Friday Fast 15 series in Podcast form!
Quick, snackable content every week.
Subscribe to our weekly podcast featuring discussions with thought-leaders across the business technology landscape. Covering topics like Digital Transformation, Security Operations, and Customer and Employee Experience, we focus on the role these areas play in achieving business outcomes.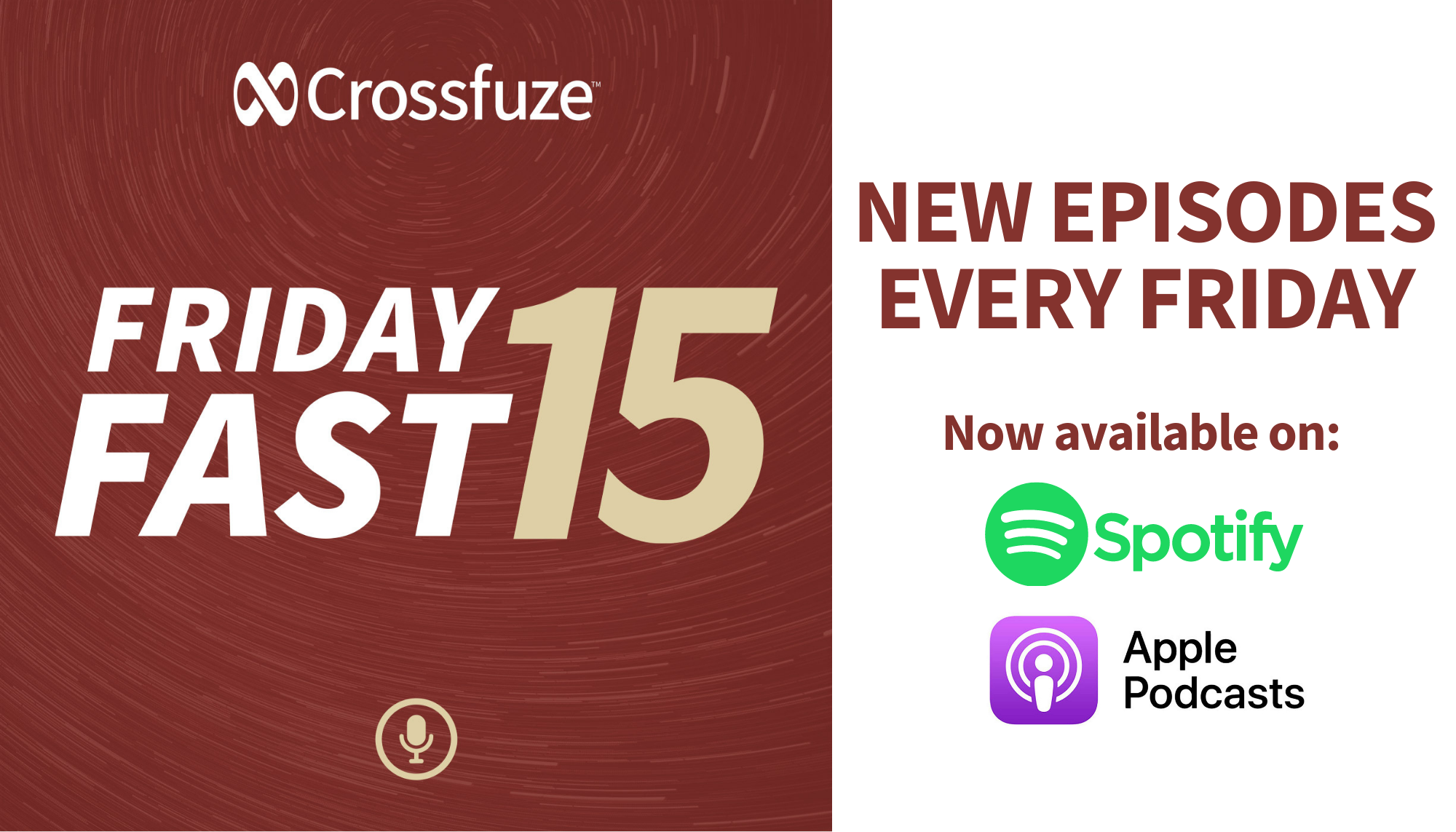 Related Content:
6 min read | Women are among those leading the charge here at Crossfuze. Each took a different path and brings her own perspective. But they all have one thing in common, as they lean into their roles, they're lifting other women up.
2 min read | Overcoming the Great Resignation goes beyond simply empowering and engaging employees. Leaders must enchant their employees. We must understand that they are looking for more than a paycheck and benefit package. They spend a lot of time on their work – and they want to know it's worth their while.
eBook | The 7 Pillars of Organizational Change Management to Achieve ServiceNow Wins is a practical how-to guidebook for developing and using OCM strategies to achieve lasting digital transformation.