"ServiceNow DevOps brings quantitative data to better inform the change process and decision making."
- Justin Meadows, Crossfuze Solutions Consultant
In this latest Friday Fast Fifteen, Justin Meadows talks with Kim Funk about what makes DevOps in ITSM Pro such a big deal.
Learn what ServiceNow DevOps is, what it can do for your organization and where you can learn more about this exciting new functionality. Plus – learn what Justin Meadows likes to do when he's not building workflows.
Get our Friday Fast 15 series in Podcast form!
Quick, snackable content every week.
Subscribe to our weekly podcast featuring discussions with thought-leaders across the business technology landscape. Covering topics like Digital Transformation, Security Operations, and Customer and Employee Experience, we focus on the role these areas play in achieving business outcomes.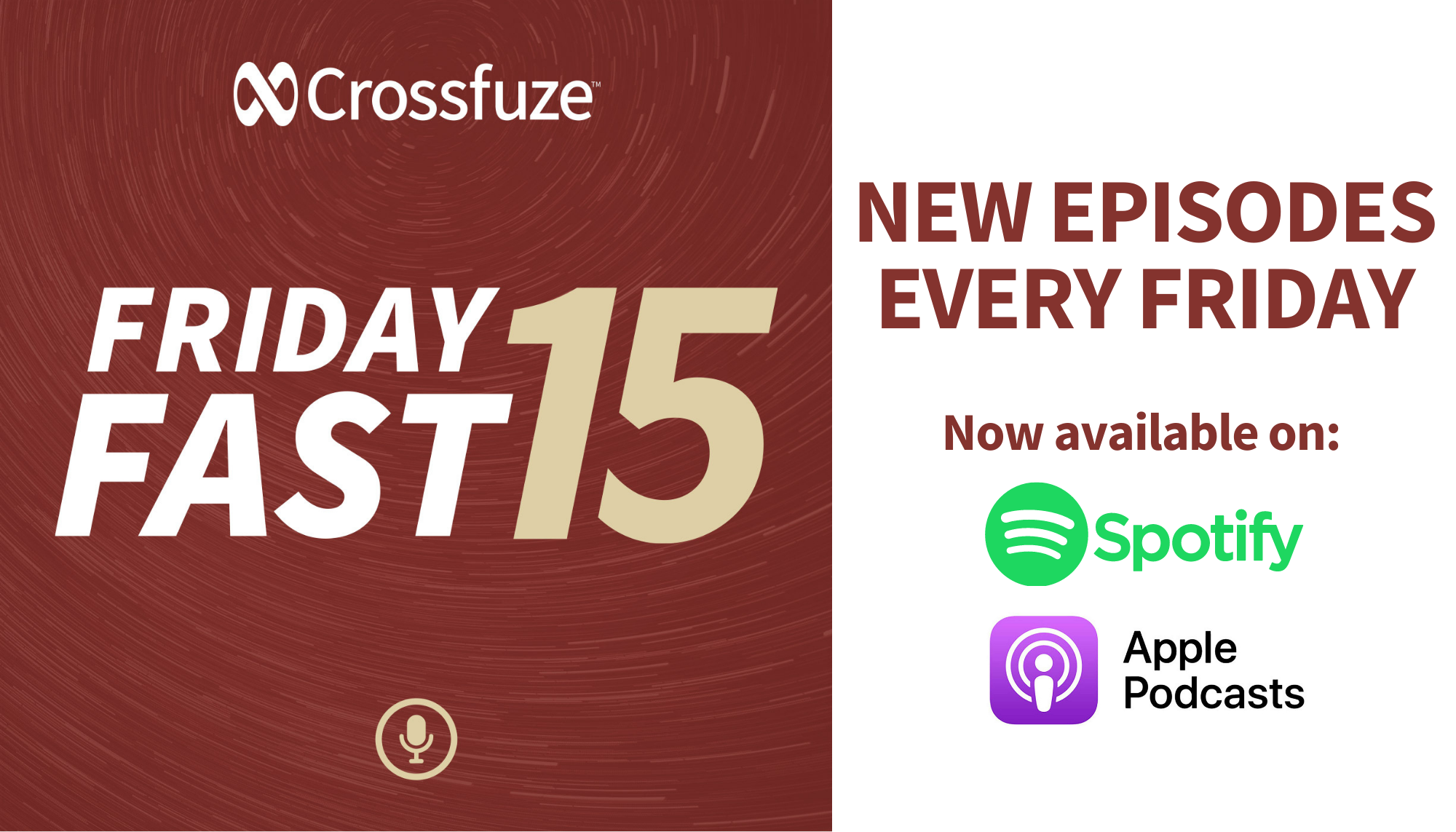 Related Content:
2 min read | In the race to digital transformation, IT leaders need solutions that deliver results almost immediately - with minimal disruption to operations. Meanwhile, the C-suite wants to see ROI.
3 min read | In today's world, you never know when the next great disruption is coming or where it will strike next. From FinTech startups disrupting legacy banks, the gig economy redefining hospitality and transportation, lightning-speed advances in telecommunications technologies or the race for healthcare providers to beat a global pandemic - things move quickly. And sometimes unpredictably.
2 min read | Enterprise Service Management platforms like ServiceNow fundamentally changed the business landscape. From initial customer contact through the final transaction, any business that can be found on the internet can do business with anyone anywhere. Some would argue that today, every company is a technology company. And they're not wrong.