With the Rome release, organizations using ServiceNow are even more empowered to deliver digital workflows that create connected and engaging experiences, fuel business agility and resilience, and scale innovation with AI.
Discover what these new developments mean for your organization in this 1-hour webinar led by Allison Walker, Managing Consultant and Certified Master Architect, and Justin Meadows, Solutions Consultant. Allison and Justin will cut through the noise to provide context, translate technical talking points into business parlance, and highlight key functionalities you can leverage now and plan for in the future.
This session is designed for manager and director-level leaders who want to know:
Whether, when, and how to move forward with upgrading to ServiceNow Rome
The features and use cases that will make the biggest impact on business processes
Implications of the upgrade on your existing instance
How best to communicate these changes to key stakeholders, such as employees, customers, and the executive team
After attending this session, you'll have a firm understanding of where ServiceNow is headed and how to shape your own roadmap to get the biggest impact from your investment in the Now Platform.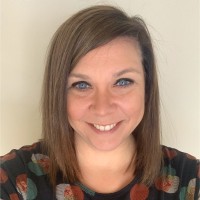 Allison Walker
Managing Consultant, Crossfuze
Allison is a Managing Consultant at Crossfuze with over 11 years of experience working on the Now Platform. She is a ServiceNow Certified Master Architect specially trained in solving complex business challenges with ServiceNow, designing elegant and simple solutions on the Now Platform, and presenting technical architecture solutions to the C-suite.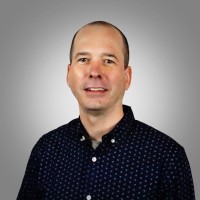 Justin Meadows
Solutions Consultant, Crossfuze
Justin is a Solutions Consultant at Crossfuze with over 4 years of experience working with ServiceNow and more than 7 years in IT Service Management. His day-to-day role requires listening to customers' business goals and challenges and mapping them to application solutions within ServiceNow. His demonstrations of the Now Platform are famous in the ServiceNow ecosystem for including process mapping, proof of concepts, requirements-based demos, integrations, and technical deep dives.
Related Content:
8 min watch | Hear from Crossfuze Solution Consultant Robert Bryan as he explains how the Rome release takes workflowing to the next level with the new collection and discoverabilities tool and the upgraded CMDB.
4 min read | It's not a question of "if" your organization should upgrade, but "when" or even "how often." It may seem daunting at first, so I've put together a few best practices to ensure a smooth process.
Free Whitepaper | Full of information and best practices for every stage of your digital transformation journey, this guidebook provides readers with the roadmap that made the Packard Foundation's digital transformation journey a success.