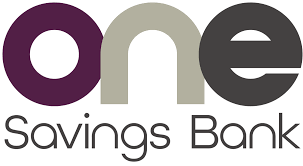 Modernising Operations with ITOM at UK-based One Savings Bank
In today's dynamic economic climate, companies face increasing pressure to comply with strict regulations while maintaining tight control over their internal business processes to guard against operational threats and other issues that slow services down.
Outside the organisation, customers have increased their expectations for seamless and secure digital experiences. When choosing a bank (or any type of company) to do business with, trust and likeability are the top deciding factors.

With little room for unnecessary noise and disconnected systems that impair business decision-making, companies must be ready to quickly and intelligently respond to service disruptions that could negatively impact the health of the business or the customer experience.

Join us to learn about One Savings Bank's journey toward operational resilience and how they are moving toward the future with confidence by using ServiceNow IT Operations Management to:
Gain better visibility into the entire organisation, even after going through a merger

Enable faster root cause analysis and incident resolution while reducing event noise

resulting in stalled operations

Improve reporting and data accessibility to drive informed business decisions and ensure

compliance
Related Content:
On-Demand Webinar | Join us for a virtual conversation with Keith Pearson, former Head of Technology Resilience at Lloyd's Bank, and today, Head of Financial Services, EMEA at ServiceNow. Watch now...
3 min read | The key is to create a strategy that is innovative enough to target your customers' specific needs and reliable enough to appease leadership. Read more...
Free Report | With input from 100 IT leaders from commercial banks across the U.S., discover the biggest roadblocks these leaders foresee in 2020, and their priorities in overcoming them. Get the report...