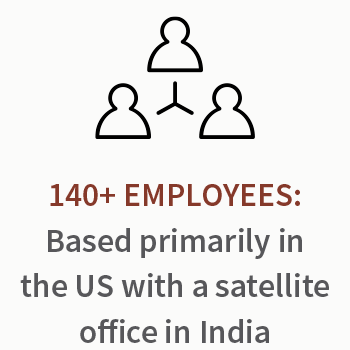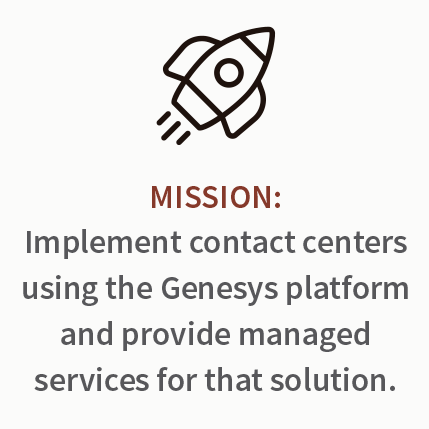 About Voxai
For over 12 years, Voxai has helped companies deliver top-tier customer experience by implementing contact centers using the Genesys platform. They provide managed services with their deep expertise, high-quality experiences, and unwavering focus and commitment. From making sure the Genesys platform is implemented according to best practices, to supporting their clients' call center teams, Voxai's goal is to become an irreplaceable partner for each client.
Finding the Workaround
Before ServiceNow, Voxai would implement their own methods of tracking customer service cases. For instance, they might put the customer case number in the title of an email and include the Genesys ticket number in the notes. This worked for a time, but they couldn't see it scaling. These processes were manual and prone to human error.
So Voxai began using the ServiceNow IT Service Management (ITSM) solution to track customer issues, problems, and changes brought to the managed services business and the project management system. But ITSM is designed to support internal customers; extending it to support their external customers was challenging. "We were giving customers a very permissions-limited view into our ITSM," explained Ken Eaton, Customer Satisfaction Manager and Administration at Voxai. To grant external access, the Voxai team needed to build in limitations on what their customers could see, a process that was often time consuming. Customers were also limited to read-only access with ITSM, and were prevented from making any changes or updates to their cases themselves. The system worked, but it was tedious, and the Voxai team wanted to provide their customers a better, more intuitive experience.
Why Customer Service Matters:
A 2017 study by the Temkin Group found that customers who have a positive experience with a company are 1.3 times more likely to repurchase, 2.5 times more likely to try new offerings, and 2.1 times more likely to forgive the company for a mistake.
A Clear Winner
When the Voxai team learned that ServiceNow was releasing a Customer Service Management (CSM) module, a lightbulb illuminated in their minds. "When we saw a demo of CSM, we knew it'd be an immediate fit," said Steven Sands, Sr Manager of Operations and Administration. He said one factor that resonated most was the customer interface. "CSM gives a much better view for customers than ITSM. They can log in and see the status of their case in real time." He explained that customers can view all the information they're looking for in an easily accessible portal, without the risk of seeing irrelevant or internal information.
He also liked that CSM made it easier for customers to take action right out of the gate, rather than waiting for a person to open a case for them. "They can drive the start of the service initiative," said Eaton. "Instead of having to call a customer service line to start the process, they can just do it through the portal." This saves the customer time, and helps get the relevant information to the right person faster.
Deploying CSM
"The reason our deployment went so well was due in large part to the level of support we got from Crossfuze," said Eaton. "We had a good project team, and a good model for Case in our Incident module." In CSM, the Case module is a record that tracks an issue, question, or information desired by a customer, whereas in ITSM, it's the Incident module tracks an issue for a user. So when building their Case module, Voxai kept their form fields consistent with what they were using in the Incident module of their ITSM. This would make it easier for their support teams to manage the information across both modules.
Voxai also leaned on Crossfuze to create tailored configurations in the out-of-box CSM instance. For example, they wanted to add a field in the form to put the corresponding Genesys ticket number, so that when they had a platform incident they could easily associate the Genesys ticket with the case. This made what was once a manual, error-prone process into something much more intuitive and formalized.
Delivering Better Customer Service
The Crossfuze team was dedicated to swiftly tackling issues right up to the end of the project. "There was some last minute function tweaking that pushed back our go-live slightly," said Eaton. "But it was still finished under the estimated project hours." The function tweaking, Eaton explained, was due to their concurrent upgrade to Jakarta which required some extra considerations. "Nothing too major," Eaton said. "From start to production, the project took about 3 months."
Today, Voxai's biggest customer is also the biggest user of CSM, using the customer service portal for nearly every case they submit. Voxai now has an interface that works better, is customized to their clients' needs, and enables better reporting. They can respond to and resolve customer cases faster, and have happier customers as a result.
Friday Fast Fifteen: Asset Management in a Work-From-Anywhere World
For this week's Friday Fast Fifteen, Kaitlyn Frank and Joel Gyolai discuss how Asset Management can benefit your organization as our workforces continue to change.
Friday Fast Fifteen: Building an Effortless Service Desk Experience on ServiceNow
Is creating an "effortless" user experience on ServiceNow achievable, or is it just hyperbole? In this week's Friday Fast 15, hear from Zach Brand, Director of Managed Services delivery at Crossfuze, as he shares how our award-winning Service Desk uses ServiceNow to create an effortless experience for customers and end-users.
On-Demand Webinar: Elite Group - A ServiceNow Success Story
ServiceNow's Customer Service Management module promises to help Unified Communications companies overcome these challenges. Here to share his own experience implementing ServiceNow Customer Service Management is Greg Voller, Head of Technology at Elite Group.