Situation
The County of Ventura, a populous coastal Southern California county that employs nearly 8,000 workers across three dozen departments and agencies, was updating the financial management systems (FMS) that support its invoicing and accounting systems. This update to the enterprise financial management system required a comprehensive change in the ServiceNow invoicing module that had been developed for the Information Technology Services Department by ServiceNow Professional Services.
The County of Ventura's IT Services Department had been using ServiceNow for its service management needs since 2009 and had used Crossfuze as its implementation partner on past ServiceNow projects. However, as a government entity, the county was required to seek out competitive bids for a project of this size.
Crossfuze was neither the highest nor lowest bidder; however, Crossfuze offered the County an unparalleled level of expertise and experience with the ServiceNow platform and with their customized invoicing application in particular. The county trusted Crossfuze to navigate the requirements of working with a public-sector agency, to ensure the project would be delivered within budget, and to meet the county's mission-critical deadline for full project implementation.
Process/Solution
The project began later than was originally projected due to the procurement process. However, despite the compressed project timeline, the Crossfuze implementation team understood that the county was still counting on Crossfuze to deliver the project by its mandatory deadline. The county's enterprise FMS was changing, and the IT Services Department's ServiceNow Invoicing Module had to be compliant with all those changes.
Crossfuze hosted standing work sessions with the county's development team each week to discuss revisions to the county's custom-built invoicing system. After each meeting, the implementation team would turn over an iteration or component to the county for testing and fine-tuning. As a result, the county began to rely on Crossfuze to not only provide implementation expertise but also to provide consulting services for process and workflow.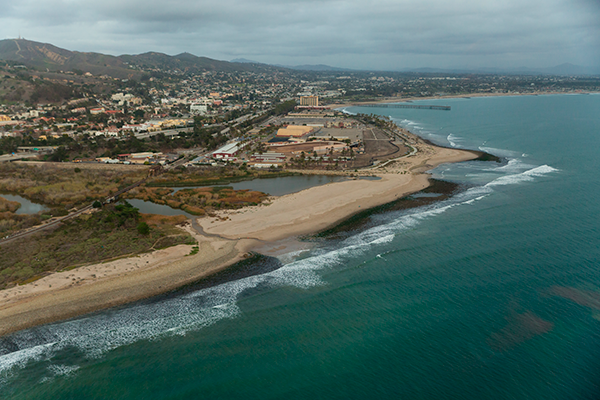 Result
With Crossfuze as its ServiceNow partner, the County of Ventura was able to meet its implementation deadline and roll out a solution that is earning consistently positive feedback from end users. More significantly, the County was introduced to Crossfuze Turnkey solutions to dramatically accelerate the implementation timeline for a wide range of enterprise services. With 70% to 80% of the customization already built in, the Crossfuze Turnkeys were the ideal solution, giving the county the ability to achieve implementation rapidly.
Although the county could not benefit from Crossfuze's Turnkey for invoicing because it was already using a custom-built invoicing system, the county began to take advantage of the Turnkeys for other projects. For example, the Crossfuze CMS Turnkey was used to spin up an employee self-service portal. This project took just 12 weeks—a sharp contrast to an earlier, similar project with the county's health care agency that took a full year and did not utilize the Crossfuze CMS Turnkey. Meanwhile, the human services agency self-service portal is fully customized and meets the agency's expectations regarding its look and feel.
"Working with Crossfuze is one of the joys of my development life. Crossfuze consistently suggests solutions to problems that I would not have considered and the solutions they deliver are easy to maintain and to enhance. Their 'value-add' is extremely high. I have confidence in the caliber of all of Crossfuze's developers; they consistently bring such a strong skill set to their work." —Mary Barrett, Application Architect, County of Ventura.
Highlights
Client Profile
County government agency

Responsible for providing information technology services to 33 separate county departments and agencies, as well as 29 federal, state, and local government or public safety agencies

Nearly 180 employees
Main Goals
Update and modernize a custom-built ServiceNow invoicing system

Revise the existing system, not start from scratch

Deliver on time and on budget
Outcomes
Streamlined workflows for county invoicing and financial accounting systems

Set up the county to deliver sustained cost savings through new efficiencies

Enabled rapid ServiceNow implementation by introducing the county to Crossfuze Turnkey solutions
Friday Fast Fifteen: Asset Management in a Work-From-Anywhere World
For this week's Friday Fast Fifteen, Kaitlyn Frank and Joel Gyolai discuss how Asset Management can benefit your organization as our workforces continue to change.
Friday Fast Fifteen: Building an Effortless Service Desk Experience on ServiceNow
Is creating an "effortless" user experience on ServiceNow achievable, or is it just hyperbole? In this week's Friday Fast 15, hear from Zach Brand, Director of Managed Services delivery at Crossfuze, as he shares how our award-winning Service Desk uses ServiceNow to create an effortless experience for customers and end-users.
On-Demand Webinar: Elite Group - A ServiceNow Success Story
ServiceNow's Customer Service Management module promises to help Unified Communications companies overcome these challenges. Here to share his own experience implementing ServiceNow Customer Service Management is Greg Voller, Head of Technology at Elite Group.