After Stephenson Harwood launched ServiceNow in late 2019, they saw opportunities to make a business impact by expanding outside of IT. In February 2020, they began using Crossfuze's ManagedNow, where funds are set aside for projects on the platform each year to accommodate the anticipated rapid growth on the platform.


With no dashboards or trend analysis and a need to manage changes and problems quickly and efficiently, the firm quickly realised how beneficial their partnership with Crossfuze would be. In particular, they saw several important benefits using ManagedNow, including the following:
Access to expertise and support for ServiceNow
Custom app and workflow development per request
Established change management procedures and timelines
Financial management through ITBM support
Use of Crossfuze experts on an on-demand andongoing basis
From Limited Visibility to Custom Apps and Dashboards
Before ServiceNow, Stephenson Harwood had no insight into their own productivity. They did not know how efficiently each department was working, and they didn't have easy-to-read data to measure their success.
Not only has ServiceNow given the team access to this information, but it's also enabled them to work more productively and collaboratively than ever before. Through their use of ServiceNow, the firm has gained insight into reports, metrics, and the productivity of each team member; addressed incidents more quickly; expanded their dashboard and application use; and established change management procedures to adhere to ISO standards.
Crossfuze went above and beyond on the project every time. First, they helped the firm implement and use ServiceNow. Then, they worked with the team to build custom applications and dashboards that provided greater transparency to their processes. Each team within the firm has access to their own customised dashboards and workflows, allowing them to identify areas of improvement and streamline their processes.
A Partner to Rely On
With ManagedNow, Crossfuze has become more than just a vendor. They have become a strategic partner who's always there to provide support when needed. From on-demand customisation of modules and dashboards to real-time business and budget management support, Crossfuze has been there through it all—including significant upgrades and last-minute emergencies.
Having funds already set aside through ManagedNow allowed Stephenson Harwood to complete six projects with Crossfuze after partnering with them in February 2020. The team looks forward to collaborating on even more solutions, including the following:
Predictive intelligence, complete with performance analytics
A service portal
HR-oriented employee workflows
Crossfuze's customer-centred approach through ManagedNow has been the icing on the cake of a great partnership. Their flexibility has helped solve unforeseen challenges, saving the company thousands of dollars and preventing any delays in the project phase.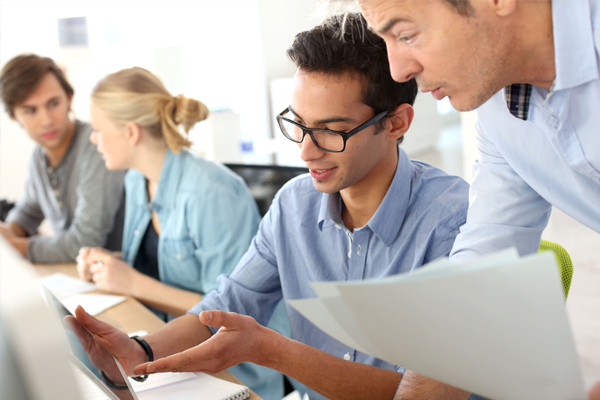 Company Success and Personal Accomplishment
Just a year into the law firm's partnership with Crossfuze ManagedNow, the company already feels more successful in driving digital transformation. Stephenson Harwood has seen tangible changes in their processes, including:
Standardisation: Internal teams are adopting the same tools and processes that ServiceNow and Crossfuze have provided. As end users notice the benefit of these solutions, their use spreads throughout the company.


Visibility: Employees are able to work more collaboratively, with visibility into productivity and workload across team members.


Continuous improvement: Incident review is more efficient, and there is support for continuous process improvement.


Stability: ServiceNow has provided the reliability and stability that they needed to improve end-user experience and drive efficiency in the law firm.
Beyond helping the entire firm succeed in its use of ServiceNow, Crossfuze ManagedNow has also helped Mr. Allen advance in his own career. When asked about his personal accomplishments since implementing ServiceNow, he was excited to share that he now has weekly meetings with IT leadership to discuss plans for the platform. He's also completed system administrator coursework from ServiceNow, further growing his knowledge of the platform.

"As I continue to grow in my career to tackle larger projects, provide more strategic advice to IT leadership teams, and analyse trends, it's great to know that I have the support from Crossfuze. I'm not alone in wanting to improve our processes and get to that next stage of success."
- MATT ALLEN | SERVICE MANAGEMENT ANALYST
STEPHENSON HARWOOD
Services Used: ServiceNow ITSM Pro, ServiceNow ITBM, App Engine, Crossfuze ManagedNow
Ready to Achieve Your Own Digital Transformation Goals?
Stephenson Harwood isn't the first company to experience the transformative benefits of using Crossfuze ManagedNow. Hundreds of other Crossfuze customers recognise the power and flexibility of ManagedNow to achieve their digital transformation goals.
eBook | 2 Pillars of IT Success for the Law Firm CIO
In a world that relies so heavily on technology, CIOs also serve as business leaders and strategists that proactively position the firm to benefit from IT-centered solutions.
To help the law firm CIO meet the increasing demands of the Partners, we assembled the following Pillars to help guide conversations and drive transformation at the firm.
Case Study | Law Firm Customizes ServiceNow to Maximize Its Value and Utility
Akin Gump reached out to Crossfuze at the recommendation of ServiceNow. It was a match made in heaven. Download this case study and learn how we helped Akin Gump reinvent how the firm's IT team communicates, collaborates and engages, but Crossfuze also helped Akin Gump implement its nontraditional, highly customized vision for ServiceNow at maximum speed and minimum risk.
Testimonial | Kerry Angel, Macfarlanes
Providing exceptional legal services to its clients is a top priority every day at Macfarlanes. The firm couldn't allow a technology implementation to derail their focus. In this video, Kerry Angel tells the story of how Crossfuze and Smart Launch for ITSM helped them deliver a winning implementation in record time with raving user reviews.