Focus Brands is a privately held company that currently owns the following brands: Schlotzsky's Deli, Carvel, Cinnabon, Moe's Southwest Grill, McAlister's Deli, Auntie Anne's, and Jamba. In total, it operates over 5,000 stores across the country. Focus Brands is headquartered in Atlanta, Georgia.
Business Needs and Choosing ServiceNow CSM
At Focus Brands headquarters, Rami Abdul-Hadi and his team provide retail tech support for internal employees, enterprise employees, and their customers (franchisees and store managers) across all seven brands. The team helps with everything from point of sale to integrations and other technology at the store.
In 2018, the team was using ServiceNow ITSM to take care of these incidents and requests. However, it was becoming clear that a key feature was missing. Several of Focus Brands' customers owned multiple stores, and ITSM didn't allow these individuals to see all the tickets that had been submitted for all of the stores they managed.
Abdul-Hadi knew that this feature came out of the box with ServiceNow CSM. In addition, he knew that their current solution wouldn't allow his team to grow the way he wanted it to. He knew incidents for IT employees and the customer service workflow needed to be separate if they wanted to be able to dispatch technicians in the future. While ITSM could do the job, Abdul-Hadi knew that CSM was designed for the customer service management functions he was looking for and would do them more efficiently than the ITSM could.
Why did Abdul-Hadi choose to implement CSM at that particular time?
"We had more needs because we were expanding services to other branches," Abdul-Hadi says. "We needed support for franchisees. We needed something scalable that could grow with us and something that could immediately provide store managers with a way to see all tickets for all stores. We knew that was something ServiceNow CSM provided out of the box. Why reinvent the wheel?"
Solutions
Abdul-Hadi and his team knew that ServiceNow CSM was designed to meet their specific needs. First, the solution was scalable. It was designed for employees and customers at the same time. That meant it would be able to help support franchisees from the very beginning and eventually be used by the franchisees' customers.
With several franchise owners invested in multiple brands, the CSM platform needed to show franchise owners only the stores that were relevant to them when they logged in to the CSM portal to fill out a ticket or check the status of a ticket. ServiceNow CSM offered that ability.
Another feature Abdul-Hadi and his team liked in ServiceNow CSM was the ability to create user criteria based on the brand. They wanted to be able to create knowledge-base articles and assign tasks and resources by each specific brand. In addition, ServiceNow CSM integrated with Okta and offered a single sign-on option. The platform would feed into ServiceNow, showing information like whether a store was open or closed.
They also knew that, since CSM was designed for customer management, all the updates from ServiceNow would be relevant and useful as they further the digital transformation of their customer service model.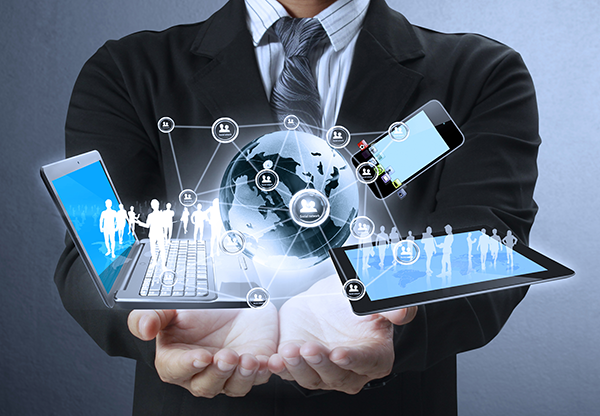 Results
Despite Focus Brands' complicated situation, Abdul-Hadi says their developer handled everything smoothly. Implementation began at the beginning of 2019; by April 2019, ServiceNow CSM was implemented, and Abdul-Hadi and his team were seeing the results they were hoping for.
Stability: As a cloud solution, ServiceNow CSM isn't hosted by the companies that use it. When companies host a system themselves, there can be outages and connectivity issues, meaning the solution is sometimes completely nonfunctional for customers or employees. But Focus Brands has been able to rely on ServiceNow CSM, experiencing the stability that the Cloud provides.
Focus Brands' CSM instance has also stayed stable through upgrades and daily use. Abdul-Hadi has found that when ServiceNow makes updates to CSM, those updates work well and don't interfere with any changes he and his team have made to the instances. Seamless upgrades are important to ensure there is no disruption to the user community.
Easy to Use: Focus Brands' customers were already using ITSM, and they found it just as easy to use CSM. As with ServiceNow ITSM, users simply needed to log in and fill out an incident report form. From there, they had full visibility as their ticket moved through the workflow toward resolution. The transition was easy
All the Functions They Needed: The functionality of ServiceNow CSM has been just what Abdul-Hadi and his team were looking for. From ticket visibility and quickly escalating support needs to the ability to create custom knowledge bases and assign them to groups, these functions significantly improved workflow efficiency between IT and the user community, such as employees and franchise owners.
Smooth Sailing: Focus Brands' employees and customers are submitting around 8,000 tickets per month through ServiceNow CSM. That's 8,000 problems being solved quickly, efficiently, and with the highest degree of satisfaction. However, Abdul-Hadi says numbers aren't the primary way he measures success.
"The way I measure success is that nobody's complaining," he says. "I don't have to show users that ServiceNow CSM is performing. We just show them how to log in and submit and see tickets, and they take it from there. We've had no complaints with ServiceNow, and that is a key way I define success."
If Abdul-Hadi has one complaint, it would be that the company isn't using ServiceNow more than they currently are. Focus Brands currently uses ITSM, CSM, and Change Management. As a ServiceNow administrator, Abdul-Hadi would love to see the company using the configuration management database for inventory and using the project management application.
"ServiceNow works best when you use it as a complete service management solution," says Abdul-Hadi. "When you integrate more services, you get the full set of benefits and value of the ServiceNow platform. We're happy with the stability, ease of use, and functionality that ServiceNow is providing for us. I look forward to expanding the platform deeper and wider into our organization."
Friday Fast Fifteen: Asset Management in a Work-From-Anywhere World
For this week's Friday Fast Fifteen, Kaitlyn Frank and Joel Gyolai discuss how Asset Management can benefit your organization as our workforces continue to change.
Friday Fast Fifteen: Building an Effortless Service Desk Experience on ServiceNow
Is creating an "effortless" user experience on ServiceNow achievable, or is it just hyperbole? In this week's Friday Fast 15, hear from Zach Brand, Director of Managed Services delivery at Crossfuze, as he shares how our award-winning Service Desk uses ServiceNow to create an effortless experience for customers and end-users.
On-Demand Webinar: Elite Group - A ServiceNow Success Story
ServiceNow's Customer Service Management module promises to help Unified Communications companies overcome these challenges. Here to share his own experience implementing ServiceNow Customer Service Management is Greg Voller, Head of Technology at Elite Group.