Building a ServiceNow Foundation
Origami Risk, a company that offers an industry-leading cloud software platform for the risk and insurance industry, was seeking to streamline and automate the management of its IT-related services when the company initially implemented ServiceNow in late 2018. With Crossfuze's award-winning expertise for implementing ServiceNow, they were the logical choice to assist Origami Risk with their implementation.
Crossfuze helped Origami Risk identify a clear path forward for the company to achieve its ambitious ServiceNow goals, including:
Eliminating clunky manual processes
Boosting employee productivity
Increasing job satisfaction


Need for an Integration with Slack
At the same time, Origami Risk also was acutely aware that its workforce of about 300 employees worldwide already were using Slack, a cloud-based collaboration hub, to track and manage work of all kinds. Slack is open at all times on Origami Risk employees' desktops, laptops, and phones. Although Origami Risk had the option to implement existing integration technology that tracked ServiceNow activity from within Slack, employees were still required to log into ServiceNow in order to take action on ServiceNow approval items.
Delays with ServiceNow Approvals
The need to toggle between Slack and ServiceNow was inefficient for Origami Risk; managers work in Slack all day long, but only log into ServiceNow as they had time. This meant employees requiring new hardware or software assets may have to wait several hours for their managers to approve requests. This lag in response slowed down employee productivity.
Developing a Slack-ServiceNow
Integration Solution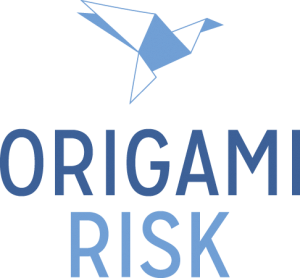 Crossfuze's solution was to develop the Slack Approvals Integration for ServiceNow, an integration that enables Slack users to approve ServiceNow change requests and catalog items without ever leaving their Slack instance.
Transformative Outcomes
Origami Risk found that its employees responded to ServiceNow approval requests nearly 92% faster when using the Slack Approvals Integration for ServiceNow: The integration has removed the need to toggle between two platforms thus speeding up resolution times which, in turn, improved employee productivity and overall experience working with IT. By making the user experience fast and easy, the process was quickly adopted. This helps IT track what requests are most common and require the most time to address and resolve. They can better predict what's needed by the employee community and proactively plan to deliver better, faster, and more accurate support. The Slack Approvals Integration for ServiceNow has been so well-received that Crossfuze now offers this solution to other ServiceNow customers that use Slack.
How the Slack Approvals Integration for ServiceNow works:
1
The ServiceNow approver is notified within their Slack instance that an approval is needed for a ServiceNow change request or catalog item.
2
The ServiceNow approver has the option to click "approve" or "reject" within their Slack instance, as well as submit comments regarding the approval decision.
3
Approval updates are posted in the existing approval request message sent directly to each approver, providing real-time activity in a single-message experience.
Friday Fast Fifteen: Asset Management in a Work-From-Anywhere World
For this week's Friday Fast Fifteen, Kaitlyn Frank and Joel Gyolai discuss how Asset Management can benefit your organization as our workforces continue to change.
Friday Fast Fifteen: Building an Effortless Service Desk Experience on ServiceNow
Is creating an "effortless" user experience on ServiceNow achievable, or is it just hyperbole? In this week's Friday Fast 15, hear from Zach Brand, Director of Managed Services delivery at Crossfuze, as he shares how our award-winning Service Desk uses ServiceNow to create an effortless experience for customers and end-users.
On-Demand Webinar: Elite Group - A ServiceNow Success Story
ServiceNow's Customer Service Management module promises to help Unified Communications companies overcome these challenges. Here to share his own experience implementing ServiceNow Customer Service Management is Greg Voller, Head of Technology at Elite Group.