When a global medical equipment manufacturer with 3,000 employees first signed up for Crossfuze's ManagedNow offering, the company had no idea how much value it would get out of having on-demand access to Crossfuze's wide array of on-demand ServiceNow and Microsoft services—everything from strategic platform planning to custom development work. At the time, the company mostly just needed help with Microsoft email migration. But very quickly, the company recognized that ManagedNow was the key to rapidly and optimally building out its ServiceNow ecosystem and achieving digital transformation. The company saw enormous benefits using ManagedNow, including the following:
Access to all tiers of expertise and support for both ServiceNow and Microsoft
Streamlined approvals process for green-lighting projects
Rapid allocation of resources to priority projects that come up throughout the year—even if these projects weren't initially envisioned and scoped out
Seamless use of Crossfuze experts as an extension of the company's own internal team
This ManagedNow relationship completely changed the company's perceptions of what a digital transformation partner had the potential to be. It set the company on a clear path to achieve ServiceNow-fueled digital transformation at breakneck speed—smashing the company's own expectations about the pace at which IT workflows across the organization could be streamlined, automated, and transformed.
From Nice-to-Have Asset to Essential Partner
When the manufacturing company first started using Crossfuze ManagedNow, the company had already been working with another ServiceNow implementation partner. But once Crossfuze started working with the company on a project to move Microsoft email migration to a new domain, the company began to realize how valuable ManagedNow could be in helping the company with ServiceNow projects as well.
Crossfuze worked hard to prove to this company that it could be much more than just another one-note vendor. Indeed, Crossfuze helped the company to think bigger and bolder about what ServiceNow could become—in the process, cementing Crossfuze's place as a strategic partner to this company.
"There are vendor relationships and partner relationships; we have a partner relationship with Crossfuze—it's mutually beneficial," a company executive told Crossfuze in a recent conversation reflecting on Crossfuze's contributions.
Crossfuze encouraged the company to strategically build out its ServiceNow ecosystem to extract maximum value. In less than three years, the company used ManagedNow to make more than 75 demands for ServiceNow support and services. These ServiceNow demands directly led to development of the following:
Machine learning
Intelligent routing for IT tickets
User-friendly self-service options
The Service Catalog
In one particularly noteworthy example, Crossfuze ManagedNow enabled the company to turn its Service Catalog into the complex, robust product that it had always wanted but wouldn't have been able to build on its own. By letting Crossfuze take the lead, the company got its Service Catalog in record time—and the Service Catalog continues to pay ROI dividends.
Knocking Digital Transformation Out of the Park
Just three years into the company's partnership with Crossfuze ManagedNow, the company feels it is truly succeeding at digital transformation. The company can readily point to numerous, tangible examples that underscore its successes with digital transformation:
The company's internal IT team has been immediately adopting the tools and systems that Crossfuze has built for them. These end users are intuitively recognizing the benefits of these solutions and seeing how these solutions will make their lives easier.
The company has been able to provide unprecedented levels of secure data access anytime, anywhere, from any device.
Employees are interacting with one another in fundamentally deeper, more meaningful ways that are improving team morale and leading to positive, measurable changes in bottom-line outcomes.
Employees' historical dependency on email has given way to newer, more organized, more automated communications within the ServiceNow ecosystem.
The ServiceNow operating environment has provided a superior level of stability and reliability that has improved the IT customer experience.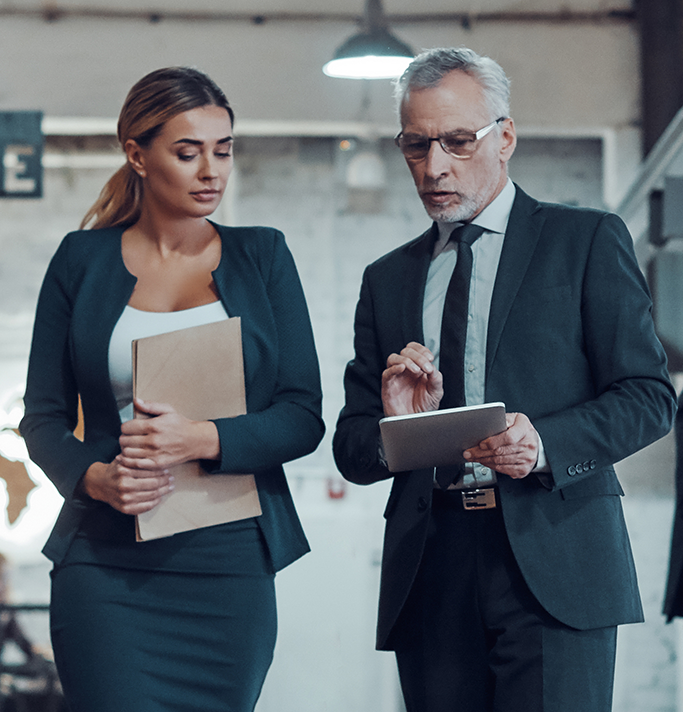 What is Crossfuze ManagedNow?
ManagedNow is Crossfuze's popular, solutions-focused offering that enables clients to get rapid, on-demand Crossfuze support for their ServiceNow and Microsoft projects. ManagedNow clients tell Crossfuze what they want to achieve, and Crossfuze helps make it happen. ManagedNow clients deposit funds—or "fuel"—into their accounts, then use a self-service portal to rapidly and easily use this fuel to request an array of specialized Crossfuze services and support, including roadmapping, strategic platform planning, development, and training. ManagedNow streamlines the process of giving clients exactly the support they need from Crossfuze experts, ensuring every project gets completed on time, on budget, and to consistently high-quality standards.
Ready to Achieve Your Own Digital Transformation Goals?
This manufacturing company's wins with Crossfuze ManagedNow aren't just a one-off success story. Hundreds of other Crossfuze customers are recognizing the power and flexibility of ManagedNow to achieve their digital transformation goals rapidly, cost-effectively, and without unnecessary risk.
To learn more about what ManagedNow can do for your organization, please reach out to us at LetsTalk@Crossfuze.com.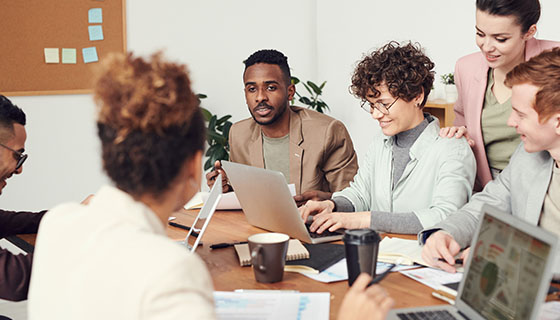 Transforming Organizations with Transformational Relationships
We're experiencing a paradigm shift in the business world today – transitioning from an industrial business model to a data driven model. And it's within this model that the CIO emerges not just as an IT leader but as a business driver.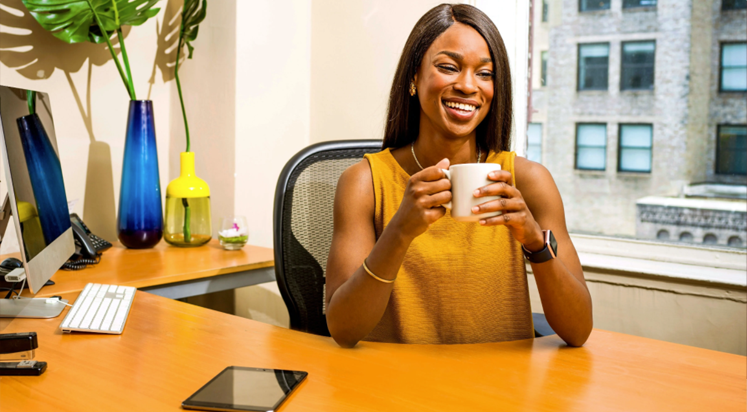 Getting Started with ServiceNow
The ServiceNow for ITSM dashboard delivers C-suite leaders a bird's eye view of the organization. Executives can easily view and compare IT metrics before ServiceNow implementation and after – without sifting through multiple spreadsheets to get the data they need.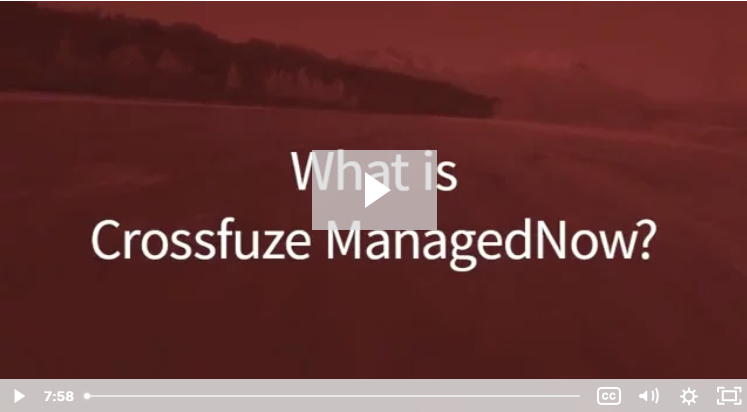 Friday Fast Fifteen: What is Crossfuze ManagedNow?
Join Crossfuze's Ashley Haglin and Kaitlyn Frank for a quick discussion of Crossfuze ManagedNow, what it is, and why it's helping customers accelerate their ServiceNow maturity!