▶ ServiceNow was breaking constantly: Prior ServiceNow implementation partners over-customized the platform. The original intent was to minimize the amount of changes the firm would need to make in migrating from its on-premises IT ticketing system. However, as a result, the system did not adhere to best-practice configurations.
▶ ServiceNow could not be upgraded: Every time the firm wanted to complete a twice-annual ServiceNow update, the update would fail.
▶ Upkeep was expensive: The firm needed to make constant, costly investments to fix problems and keep ServiceNow up and running.
Crossfuze Rebuilds Firm's Trust & Confidence
By the time Crossfuze was selected as the firm's ServiceNow implementation partner, the firm's leadership had little to no trust in ServiceNow partners. Crossfuze needed to restore the trust in implementation partners, and convince the firm that ServiceNow could provide a strong ROI despite past stumbles. Crossfuze used a multipronged approach to achieve these objectives:

Assessment: The firm received a thorough, candid assessment of the state of the firm's ITSM operations. Crossfuze concluded that ServiceNow had been overcustomized and that more short-term fixes would not work.
Discussion: The firm engaged with Crossfuze to decide the optimal course of action. Crossfuze recommended that the firm do a hard reset with ServiceNow, but considering their large investment in ServiceNow development thus far, they were hesitant to completely start over. After listening to the firm's concerns, Crossfuze suggested working through the system module by module instead.
Trust-building: The firm made a strategic decision to invest in an on-site Crossfuze consultant who would work directly with the IT team. The consultant took the time to interview the IT team in person about their priorities and frustrations, and observed them using ServiceNow. The on-the-ground insights she gathered helped ensure Crossfuze could optimally align its work with the firm's wants and needs.
Incremental rebuild: Once the firm gave the OK to rebuild ServiceNow one module at a time, Crossfuze's implementation specialists got to work. As each module was rebuilt, the firm reviewed and provided feedback to ensure all requirements and preferences were being met.
Crossfuze is Maximizing ServiceNow's Value for the Firm
For the past 18 months, Crossfuze has been steadily rebuilding
the firm's ITSM platform one module at a time. The firm is finally
starting to see the ROI they had sought from the beginning,
and the team's focus has evolved from triage to more strategic
projects, such as developing a service portal and service catalog,
and automating more processes and activities.
Crossfuze found high-quality solutions that matched the firm's
comfort level, and restored the firm's faith in ServiceNow
partners' ability to add meaningful value.
"We feel that pretty much all of Crossfuze's recommendations have been right on the money. They've very clearly and systematically addressed our needs and priorities, and presented their work to us at every stage so we can talk about ways to improve and enhance it even more."
IT SERVICE MANAGEMENT DIRECTOR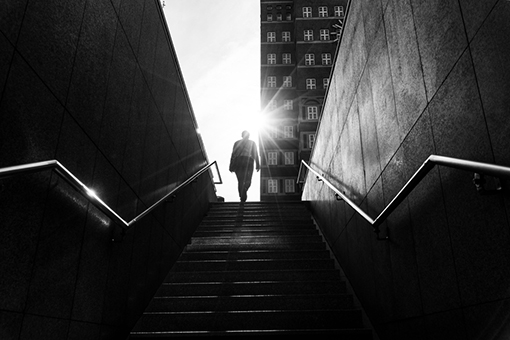 Friday Fast Fifteen: Asset Management in a Work-From-Anywhere World
For this week's Friday Fast Fifteen, Kaitlyn Frank and Joel Gyolai discuss how Asset Management can benefit your organization as our workforces continue to change.
Friday Fast Fifteen: Building an Effortless Service Desk Experience on ServiceNow
Is creating an "effortless" user experience on ServiceNow achievable, or is it just hyperbole? In this week's Friday Fast 15, hear from Zach Brand, Director of Managed Services delivery at Crossfuze, as he shares how our award-winning Service Desk uses ServiceNow to create an effortless experience for customers and end-users.
On-Demand Webinar: Elite Group - A ServiceNow Success Story
ServiceNow's Customer Service Management module promises to help Unified Communications companies overcome these challenges. Here to share his own experience implementing ServiceNow Customer Service Management is Greg Voller, Head of Technology at Elite Group.