"Over five years of innovative thinking and exceptional implementation, and I couldn't be more proud of what we have achieved. Without Crossfuze, we would never be where we are today"
MICHELLE BROCKNEY
DIR. OF BUSINESS OPERATIONS, INTEGRATION PARTNERS


Michelle knew she had to move quickly to keep internal confidence high and deliver more value to Integration Partners' clients. Michelle also recognized that Integration Partners couldn't go it alone. The company would need help from a partner that knew the platform inside and out, and had expertise in building a foundation for success. Moreover, the ServiceNow partner would need to help craft a long-view vision that everyone at Integration Partners could confidently rally around.
Match Made in Technology Heaven
Crossfuze was a match made in technology heaven for Integration Partners. Integration Partners lacked confidence that the direction it wanted to take the platform would be in line with industry best practices, so Michelle leaned heavily on Crossfuze for expert insight and perspective.
Integration Partners also had little time after purchasing its licenses to prove out the value of ServiceNow across the organization. The stakes were high, and the pressure mounted fast. But Crossfuze was there every step of the way, helping to drive the innovative thinking and exceptional implementation practices that kept the company's ServiceNow wins coming early and often.
Implementation Partners' ServiceNow Journey
Integration Partners' ServiceNow story begins in 2013, when the company was looking for a way to automate and connect multiple disparate workflows and systems to improve the customer experience. The company decided on ServiceNow and developed a long-term vision to use the platform to create a single system of record that would be shared by all departments across the organization.
As Integration Partners' ServiceNow successes mounted month after month, Michelle started receiving requests from numerous departments who wanted "in" on ServiceNow because of the value it was delivering in other areas of the business. Michelle fielded request after request, and soon it became clear ServiceNow was having a domino effect on the entire business ecosystem. With help from Crossfuze, ServiceNow became a game-changer for Integration Partners—and remains at the core of the company's digital transformation strategy.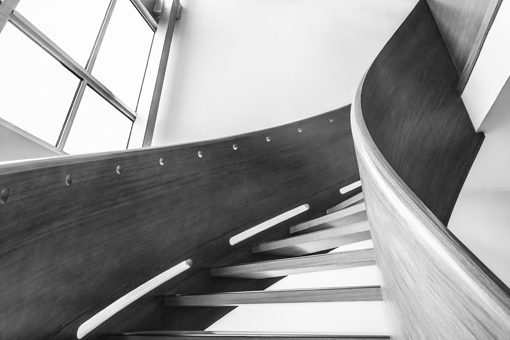 2013
VERSION: BERLIN
PHASE I:
Customer Portal
Incident Mgmt w/SLAs
Contract Mgmt
Organizational Mgmt
High-Level Client Profile
User Table / Parent / Company / Vendor / Child Sites
Appliance Credential Info
PHASE II:
Event Mgmt
Time & Labor Mgmt
Project Mgmt
Survey Mgmt
Calgary Upgrade
2014
VERSION: CALGARY
Platform enhancements to 2013 implementations
User Experience, Processes, Workflows
Gathered user feedback to help determine most urgent areas of improvements
Further built the vision and roadmap foundational elements
Service Catalog
Knowledge Management
Eureka Upgrade
2015
VERSION: EUREKA
ITIL Training
Asset Management
Focus on Contracts, Stock Room
CMDB
Resource Management
Email Integration with QuickBooks
Sales Management
Fuji Upgrade
2016
VERSION: FUJI
Sales Opportunities Management (CRM)
Assessment Module
Survey external user experiences
New Hire/Recruitment/Onboarding
Educational Training
Offered to customers, management through ServiceNow
MDF Management
Helsinki Upgrade
2017
VERSION: HELSINKI
Voice of the Customer Launched—NPS Assessments
Performance analytics
Look-back at state of platform via user feedback program
Jakarta upgrade
2018
VERSION: JAKARTA
Expense Line Items
Related to contracts and projects
Integration to New Data Tool
Integration to HubSpot
Redesign Dashboards
Sales Quota Dashboards
Ongoing Enhancements
Snapshot of Integration Partners:
MANAGED SERVICES PROVIDER for enterprise networking technology solutions
OVER 400 employees
3:1 RATIO of engineers to sales reps
$225 MILLION in annual revenue
30% YOY GROWTH for 6 years running
Where Are They Now?
Over the course of their implementation journey, Integration Partners has made history. With Michelle at the helm, Crossfuze at her side, and Integration Partners' internal ServiceNow team growing, the company has used ServiceNow to achieve runaway success with its digital transformation goals.
Integration Partners' employees are getting work done differently, and adding measurable value to the customer experience. Employees are scoring rave reviews and more and more platform wins. And everyone at Integration Partners is able to play a role in supporting digital transformation, ensuring the company can stay ahead of the competition and continually exceed customers' expectations.
Today, Integration Partners is exceeding its most lofty ambitions for ServiceNow. The company runs a ServiceNow Center of Excellence made up of multiple full-time and part-time developers. This internal ServiceNow team turns to Crossfuze whenever Integration Partners needs an "extra something" to tip the scales of success even more in its favor.
To say Integration Partners is a ServiceNow success story would be a gross understatement. The company is a pioneer in achieving digital transformation using ServiceNow, and a true ServiceNow Champion that has gained an unfair competitive
advantage.
To learn more about Integration Partners, visit integrationpartners.com.
Friday Fast Fifteen: Asset Management in a Work-From-Anywhere World
For this week's Friday Fast Fifteen, Kaitlyn Frank and Joel Gyolai discuss how Asset Management can benefit your organization as our workforces continue to change.
Friday Fast Fifteen: Building an Effortless Service Desk Experience on ServiceNow
Is creating an "effortless" user experience on ServiceNow achievable, or is it just hyperbole? In this week's Friday Fast 15, hear from Zach Brand, Director of Managed Services delivery at Crossfuze, as he shares how our award-winning Service Desk uses ServiceNow to create an effortless experience for customers and end-users.
On-Demand Webinar: Elite Group - A ServiceNow Success Story
ServiceNow's Customer Service Management module promises to help Unified Communications companies overcome these challenges. Here to share his own experience implementing ServiceNow Customer Service Management is Greg Voller, Head of Technology at Elite Group.