With more than 180 undergraduate and graduate programs, this university has served its region and beyond for nearly 150 years. Known for its programs in teacher education, business, health, natural and social sciences, music, and the arts, the university has been featured in U.S. News & World Report, Kiplinger, and Military Friendly Schools.


The Problem: Not Enough Data to Weather Unprecedented Challenges
Before ServiceNow, the client's information services and technology division (IS&T) lacked reliable data from a single source to help them make data-driven decisions. Without knowing the top issues users were facing or how happy users were in general, they weren't able to be as proactive as they wanted to be. IS&T frequently received complaint emails, and while these emails could be helpful, there was no centralized way for them to collect useful data.
With help from the Crossfuze team, IS&T launched ServiceNow's Incident, Asset Management, and Equipment Purchases features in January 2020. Little did they know that just two months later, students and faculty would have to go remote due to coronavirus-related restrictions. These restrictions would put the new implementation of ServiceNow to the test: Would users be able to submit requests and get the help they needed with things like Zoom call issues? Would students be able to get the necessary equipment and program access for studying from home? Would customer service remain top-notch? Would the university be able to track hardware assets as equipment was taken off-campus? And, if faculty or students needed equipment or system access, could they easily and quickly get it?
The ServiceNow Solution: Data at Their Fingertips
Before the emergency, IS&T had had a few one-hour training sessions to get them up to speed, and then they were ready to go. They had several weeks to get used to ServiceNow before COVID-19 required students and faculty to work from home, heightening the need for ServiceNow and ongoing support from Crossfuze.
Through a survey, the team learned that around 600 students needed devices. ServiceNow provided a way for students and faculty to submit loaner request forms. And with the innovative workflows Crossfuze built through ServiceNow, the team was able to deploy devices to students and faculty who needed them quickly and efficiently.
Crossfuze also helped IS&T develop workflows that allowed them to keep up with an increase in support calls. For example, the total number of Zoom-enabled calls made in January was 800; that number increased to 38,000 in April. ServiceNow not only helped the team meet the increase in support call rates but also allowed them to cross-reference data from Zoom-related phone calls to learn what the main issues were. The team identified nine issues and were able to move forward with speed and accuracy, making data-driven decisions to fix these issues.
Data-driven decisions were also made easier with ServiceNow's granular reporting dashboards. These dashboards gave the team and senior staff access to all the information they needed to keep a pulse of the needs of their campus community. The team was able to work with the Crossfuze team to not only identify priorities strategically, but also keep everyone in the loop.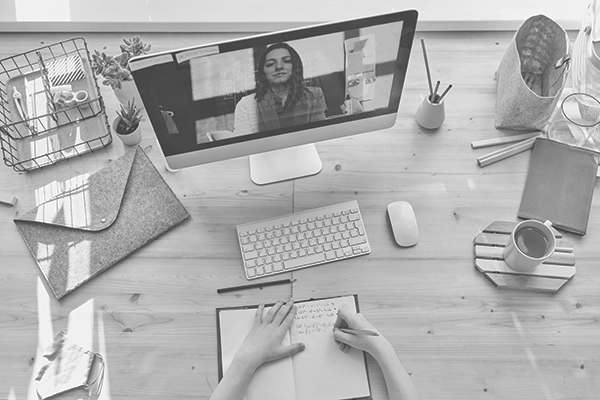 The Results: Happy Users, from the Newest Freshman to the University President
"Honestly, I'm not sure how we would have done any of the great things we did in response to COVID without ServiceNow," says the university's assistant director of edtech and user services.
Because of ServiceNow and strategic support from Crossfuze, the university's IS&T team had the workflows they needed to transition quickly. They have since operated as a large warehouse fulfillment center, sending 626 devices (including laptops, webcams, and mobile hotspots) to students and faculty, many of whom received these devices the day after ordering them.
Between expert advice from Crossfuze for how to implement the best ServiceNow practices and ServiceNow's granular reporting dashboards, the team had what they needed to make data-driven decisions, as they were able to not only have a high-level view but also drill down and see where the biggest problems were occurring due to coronavirus-related changes. By doing so, IS&T was able to head off issues before they could wreak havoc on the student and faculty population. For example, students and faculty experienced an uptick in phishing attacks and work-from-home scams. IS&T identified these issues quickly, launched a spam filter, and disabled the necessary accounts. ServiceNow gave them the control and confidence they needed to remedy the situation quickly, and they knew they could rely on Crossfuze for additional support.
Students, faculty, and administration have been very happy with ServiceNow. The team has an 85% resolution rate each week, and the user satisfaction hovers at 96% or higher.
"Users have told us, 'I can't believe how responsive you are!'" the CIO says. "The whole campus is going gaga over the IT team. The university president even sent us a thank you letter! ServiceNow has really helped me elevate IS&T's image at the university."
"Because we're with ServiceNow, we know what's going on with every aspect of IS&T," says the assistant director.
For the client's IS&T team, that knowledge has made all the difference in how they now engage, communicate, and support their university community.
Devices Loaned to Users during COVID-19:
Mobile Hotspots: 295
Laptops: 355
Webcams: 52
iPads: 3
Zoom Meetings and Support:
Each day, the client hosts over 1,500 Zoom meetings with an average of over 13,000 participants
IS&T responded to this growth by adding a dedicated Zoom helpline to provide live support and troubleshooting, powered by ServiceNow
ServiceNow Background
Went live with ServiceNow in December 2019
Implementations include: Core, Incident, Service Catalog, Request Management and Hardware Asset Management
Currently working on ways to expand the platform into other areas of the university
Friday Fast Fifteen: Asset Management in a Work-From-Anywhere World
For this week's Friday Fast Fifteen, Kaitlyn Frank and Joel Gyolai discuss how Asset Management can benefit your organization as our workforces continue to change.
Friday Fast Fifteen: Building an Effortless Service Desk Experience on ServiceNow
Is creating an "effortless" user experience on ServiceNow achievable, or is it just hyperbole? In this week's Friday Fast 15, hear from Zach Brand, Director of Managed Services delivery at Crossfuze, as he shares how our award-winning Service Desk uses ServiceNow to create an effortless experience for customers and end-users.
On-Demand Webinar: Elite Group - A ServiceNow Success Story
ServiceNow's Customer Service Management module promises to help Unified Communications companies overcome these challenges. Here to share his own experience implementing ServiceNow Customer Service Management is Greg Voller, Head of Technology at Elite Group.