From the Service Desk to the

C-Suite, cybersecurity should remain top of mind for everyone in your organization.
But, how do you have these conversations? What questions do you ask, and how do you build a proactive cybersecurity strategy when a cyberattack happens every 39 seconds?
Crossfuze's Managing Director of Marketing, Kaitlyn Frank and host Kim Funk talk security operations from a business leader's perspective in this Friday Fast Fifteen.
Get our Friday Fast 15 series in Podcast form!
Quick, snackable content every week.
Subscribe to our weekly podcast featuring discussions with thought-leaders across the business technology landscape. Covering topics like Digital Transformation, Security Operations, and Customer and Employee Experience, we focus on the role these areas play in achieving business outcomes.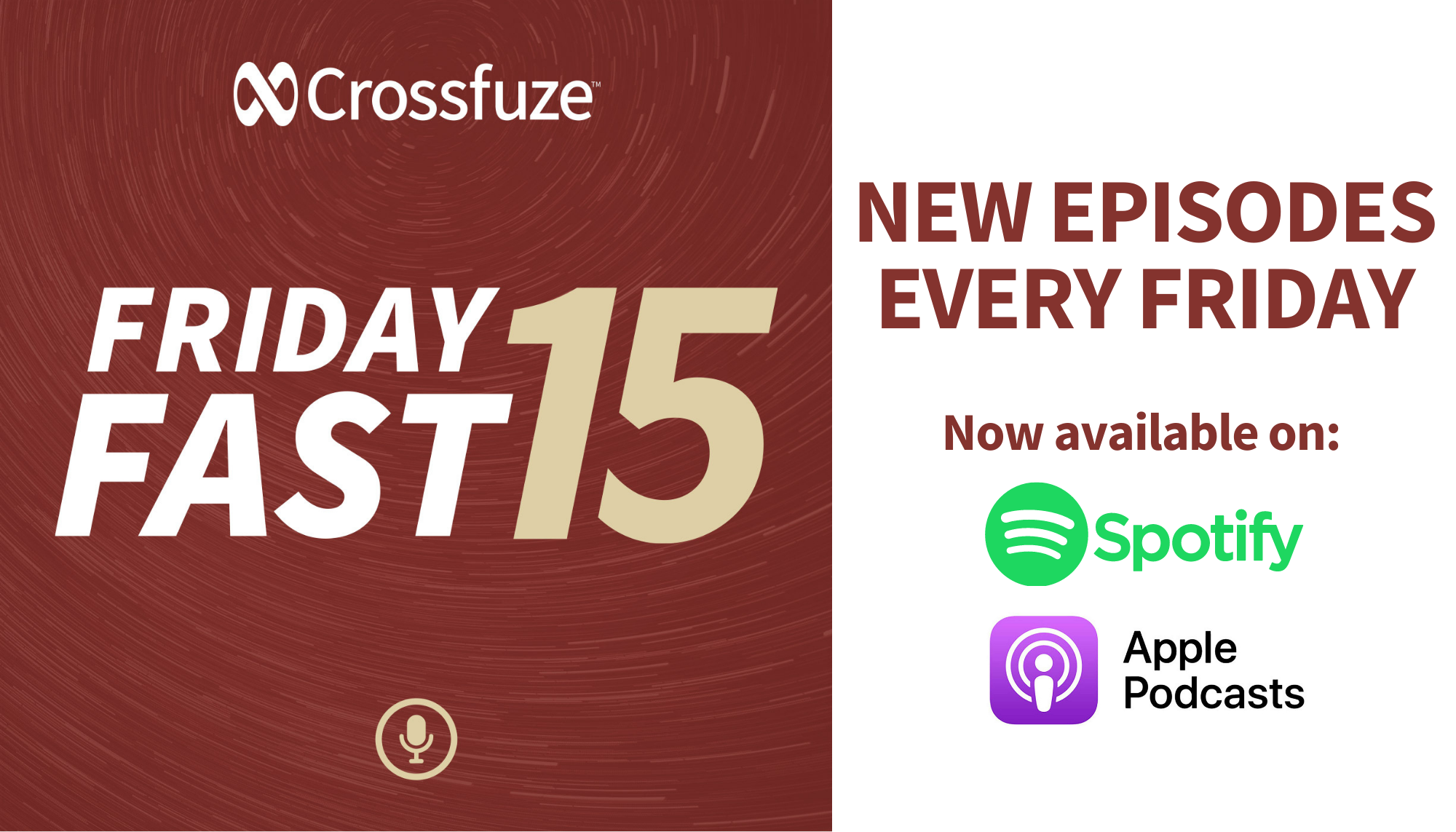 Related Content:
eBook | Get this guide written exclusively for CISO's for strategies on how to:
- Evolve from IT leaders to business leaders
- Arm executive stakeholders with the right data to elevate the cyber risk conversation
- Secure the proper funding to manage risk at your organization and remain resilient for years to come
3 min read | You cannot protect what you don't know about. You can't protect everything. And, unfortunately, no matter how diligent you are, breaches will almost inevitably happen. But, there are steps you can take to improve your security posture and build a system of action that brings security and IT teams together...
2 min read | According to the University of Maryland's Clark School, a cyberattack happens every 39 seconds. The FBI reports a 400% increase in cybercrimes since COVID-19. Endpoint security vendors report a 600%+ increase in phishing and malware scams.