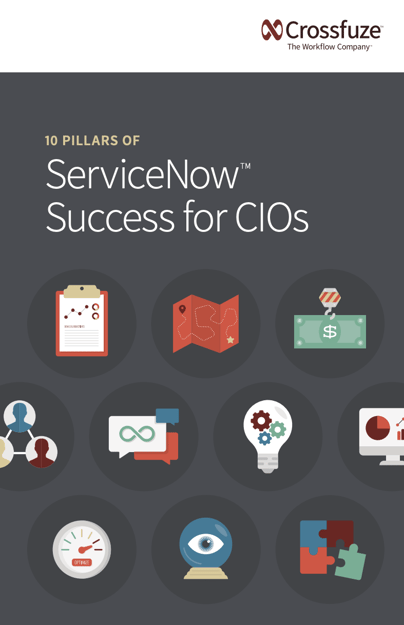 Get your FREE copy today!
Join the hundreds of readers who have used these tips to quickly and strategically align their ServiceNow investment with business outcomes.
Any enterprise platform implementation requires a mix of perseverance and expertise to succeed. At the same time, thousands of businesses have achieved the rapid, transformative ServiceNow victories they wanted. Crossfuze's 10 Pillars of ServiceNow Success for CIO's will help guide you to moving your organization forward.
Fill out the form on this page to download our eBook 10 Pillars of ServiceNow Success for CIOs.