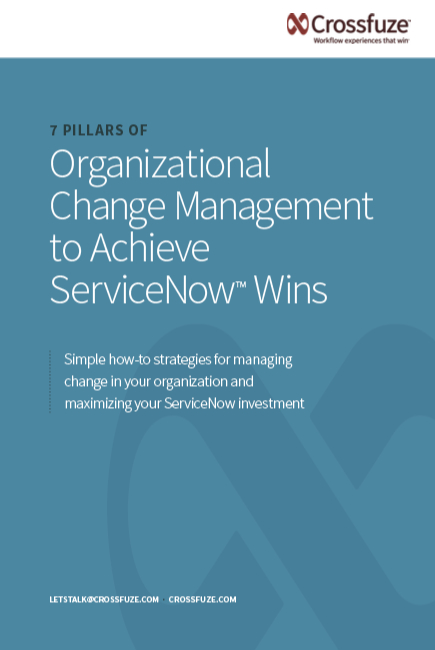 Get your FREE copy today!
Simple how-to strategies for managing change in your organization and maximizing your ServiceNow investment.
They 7 Pillars of Organizational Change Management to Achieve ServiceNow Wins is a practical how-to guidebook for developing and using OCM strategies to achieve lasting digital transformation.
At the end of each chapter are key takeaways that can be used as talking points with colleagues to help spark successful ServiceNow OCM across the organization.