Everything you need to know about Microsoft 365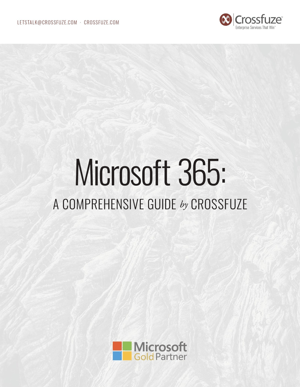 Microsoft 365 provides new ways for organizations to empower their end-users while reducing technical debt. With over 80 applications and services included in the platform, it can be overwhelming to know what's all available. We're here to help.
As you make your move to cloud, use this guide to make sure you're taking full advantage of the Office 365 platform. In this eBook, you'll learn:
Whats all included in your Microsoft 365 subscription
Important security features and enhancements
Use cases to help you fully leverage the platform
Fill out the form on this page to download our eBook Microsoft 365 - A Comprehensive Guide by Crossfuze.