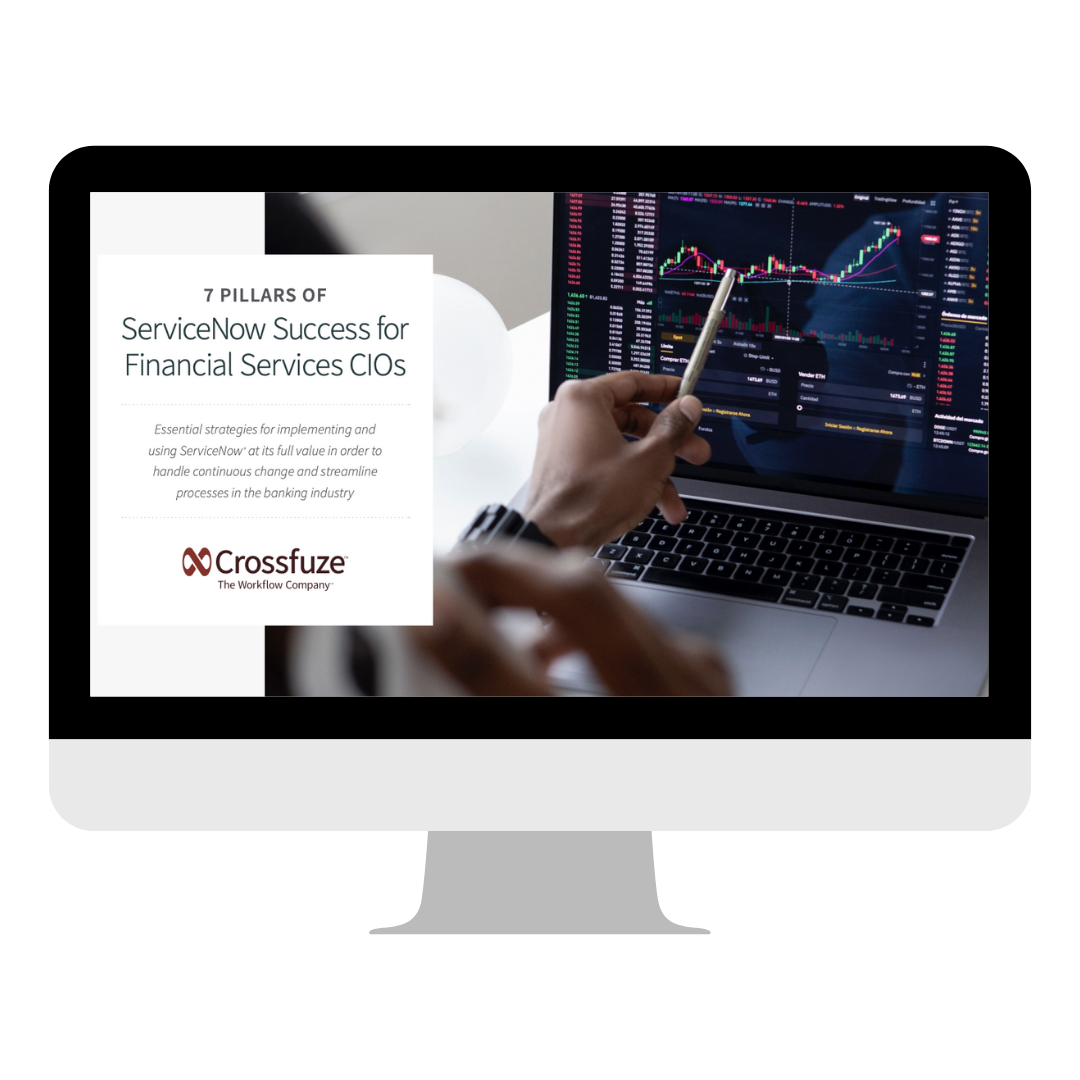 [FREE eBOOK]
7 Pillars of ServiceNow Success for Financial Services CIOs

Submit this form to get your eBook instantly:
Financial Services leaders face a unique set of digital transformation challenges.
Data security and the customer experience remain top priorities as legacy organizations compete with disruptive Fintechs throughout the world. Meanwhile, in the global economy, local institutions need to meet compliance regulations in every country where they do business.
Financial Services IT leaders have a full plate indeed.
Our eBook, Seven Pillars for Financial Services Leaders contains a wealth of knowledge for institutions charged with caring for the world's wealth. With expert advice and actionable solutions, our guide provides IT leaders with the tools needed to lead successful digital transformation initiatives in their organizations.
Download your copy today.