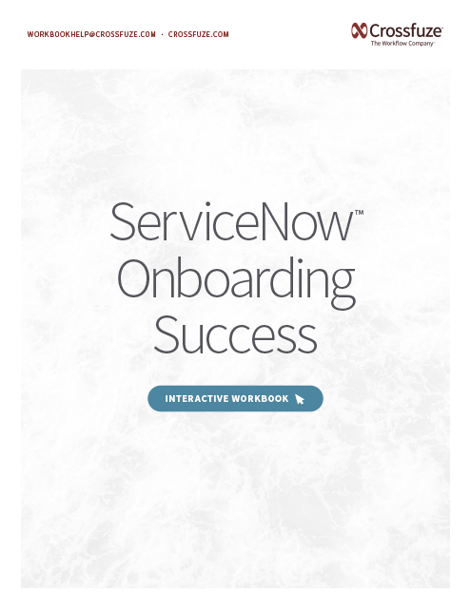 Get your FREE copy today!
Dive in and start building your ServiceNow foundation for success using the workbook's advice, tips, and dynamic forms
Capture your goals, strategies, and tactics all in one spot. Collaborate and share with colleagues. Communicate and celebrate your wins throughout the organization. It's easy with ServiceNow Onboarding Workbook by Crossfuze.
What you'll discover in our Interactive Workbook:
How to Ensure a Successful and Speedy Migration to ServiceNow
How to Successfully Deliver Phase 1 wins - and What Wins to Expect
How to Provide a World-Class Experience to Every ServiceNow user
How to Set Up Your Organizational for Long-Term Success

Save this document to your desktop or device before getting started!
In order to save your interactive content, please download this PDF to your desktop or mobile device before inputting any of the form fields. Open the document from your downloaded source file to begin your journey in achieving your ServiceNow vision step by step, win by win.