Business Needs
Corgan needed to mature their IT operations to better
enable workflow.
As an increasingly global organization, Corgan needed a Software as a Service (SaaS) solution to achieve the efficiencies they wanted to gain.
As a company of architects and designers, Corgan needed a solution that was intuitively functional and visually appealing enough to ensure adoption across the business.
Corgan needed a minimally disruptive implementation strategy.
From the first round of the project, it was the most gratifying engagement we'd ever had with outside consultants".
LAURA COOMBER | IT COORDINATOR, CORGAN
Getting to the Next Level
Corgan is a leading architecture and design firm with deep technical experience and a reputation for great service. Based in Dallas, Corgan is consistently ranked as one of the top architecture firms in the country, creating structures and spaces that inspire, inform and innovate. For almost eight decades, Corgan has developed special expertise in aviation, commercial, critical facilities, education, healthcare and interior design projects.
Corgan takes a functional business approach to their work, with a sensitivity to aesthetic value. This is a value they prioritize in their own internal projects as well. When they needed a new system to enable workflow at the company, they knew it had to be not only intuitively functional, but visually appealing enough to ensure adoption among their vast team of designers and architects.
As an increasingly global organization, Corgan needed to mature their IT operations to a level they'd not seen before. They needed a Software as a Service (SaaS) solution to achieve the efficiencies they wanted to gain, and have an implementation strategy in place that would be the least disruptive to their operations. After talking to several consultants that specialized in ServiceNow implementations, Corgan chose Crossfuze. "Crossfuze took the time to understand our business," said Laura Coomber, IT Coordinator at Corgan. "It was clear it would be a two-way approach to the project. We felt that the Crossfuze team was actually trying to make sure the partnership would be a good fit rather than just trying to make a sale."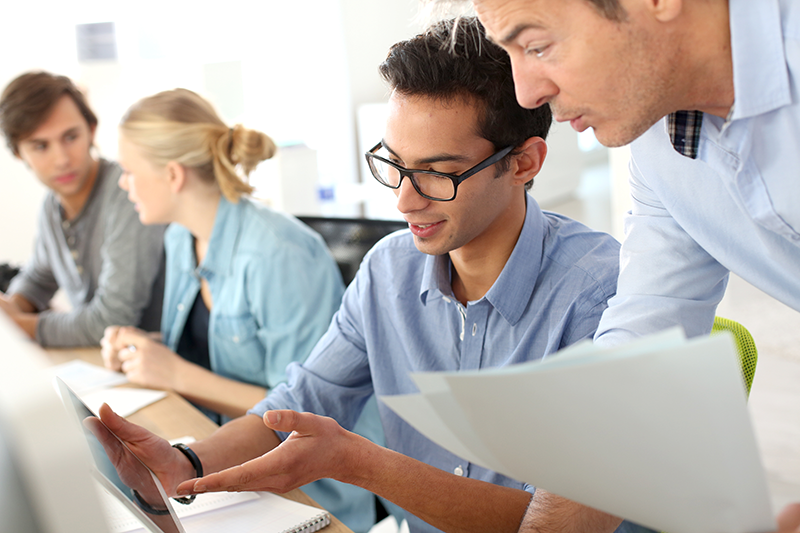 Solutions
Smart Launch for ServiceNow's ITSM suite with company-wide training
Crossfuze ManagedNow™ for ongoing ServiceNow support
Microsoft System Center Configuration Manager 2016
Microsoft Office 365

The Power of Partnership
Crossfuze used their Smart Launch approach to implement the ServiceNow ITSM suite across the organization, including the Facilities, Field Service, Finance, Legal, Marketing, Incident, Problem, Change, Release, Request, Asset, and Cost modules. The Smart Launch solution utilizes a set of pre-configured templates based on industry best practices that enable deployment completion in as little as six weeks. In parallel to this implementation, Crossfuze launched an extensive training program for the entire Corgan staff to ensure company-wide adoption.
As further conversation around Corgan's ongoing needs and long-term goals progressed, Corgan decided to extend the Crossfuze partnership and enroll in the Crossfuze ManagedNow service. Crossfuze ManagedNow is a subscription service offering that allows customers to tap into resource capacity on-demand. It unlocks access to a wide range of skillsets, from Administrators to Architects, without carrying the cost of supporting a full-time staff.
With this arrangement in place, Corgan quickly saw the advantage of going beyond ITSM and recognized the potential of partnering with Crossfuze to implement additional solutions outside of the ServiceNow platform. As a result of the successful ServiceNow implementation, Corgan entered into two new projects with Crossfuze to implement Microsoft System Center Configuration Manager 2016 and Office 365. With these concurrently running projects and Crossfuze at their side, they implemented SCCM and leveraged it to upgrade the organization to Office 365 and move over 600 on-premises mailboxes to the cloud.
"Upping-Our-Game" as a Service
With the partnership approach that Crossfuze ManagedNow offers, Corgan's IT team is able to focus on the bigger picture, knowing they can call Crossfuze for help when they need it. "It really does allow us to treat you guys as an extension of the team. It's mutually beneficial," said Chuck Blackford, VP and Director of Practice Technology at Corgan. With the level of expertise that Corgan now has access to, the flexibility of the Crossfuze ManagedNow offering to suit Corgan's specific needs, and the level of adoption found among their employees, the Corgan IT team can focus on thinking strategically.
Results
Corgan successfully matured their IT operations to the next level and achieved greater efficiencies throughout the business.
Greater access to expertise
Flexible solutions
Extensive training and adoption
Successful ServiceNow implementation
Successful Microsoft SCCM implementation
Expertise
"When you're implementing things that you don't have experience in, you want a partner that does," Blackford said. Because Crossfuze runs their own business on ServiceNow, the Crossfuze team was already intimately familiar with the product's capabilities and understood the industry's best practices when it came to implementation. Using a set of their own pre-configured templates, Crossfuze was able to dramatically cut down on the time it normally takes to complete an implementation from beginning to end.
Blackford went on to explain that he would often consult with the Crossfuze team about new processes he was considering for the company. "They were quick to tell me if they recommended it or not and were very honest and up front when they didn't have enough experience to help out. This is very important to me, because we have had situations in the past where consultants have oversold their capabilities."
From high-level, long-term planning to the day-to-day microissues, Corgan can trust that the right decisions will be made. "It's a no-brainer. With Crossfuze, we have experts in ServiceNow, we have experts in Office 365 deployments and experts in SCCM. To add those people to our staff at that level would be a lot more expensive," says Blackford.
Flexibility
The success that Corgan has found with Crossfuze's ManagedNow can be attributed in part to the flexibility of the offering. "Instead of trying to fit us into a box, they worked with us to give us the assistance that we needed, when we needed it," said Coomber. Throughout the process, the Corgan team was able to be proactive with their thoughts and ideas about which applications would be most applicable to their business, and could see the value behind Crossfuze's recommendations as well.
This flexibility has also helped Crossfuze create scopes of work that are comprehensive and tailored to Corgan's needs. Developed after several conversations with Crossfuze's architects and engineers, both parties are clear on deliverables. "I know exactly what I'm signing and what the expectations are," Blackford said, "Full transparency up front and flexibility has been great when changes in scope are required." Corgan's confidence in the contracts and scopes of work was a key enabler to the project's success and Crossfuze's ability to deliver.
Training & Adoption
Since the go-live date, Corgan has seen broad adoption of the ServiceNow platform across their organization. While enterprisewide change can sometimes cause widespread disruption in a business, Corgan experienced very little. Their investment in training and preparation of their workforce ensured eager adoption. "We took pride in being able to have a Crossfuze training specialist present to the full staff on our behalf," Coomber said, explaining that users of all levels took part. "The CEO was in one of the training sessions and was engaged the whole time." Because Crossfuze and Corgan were on the same page during the Office 365 change management, and the users understood the why in addition to the how, Corgan found the implementation welcomed whole-heartedly across the business.
CONCLUSION
With unwavering confidence in Crossfuze as a strategic partner, Corgan held up no barriers to progress. Corgan implemented ServiceNow across the business, integrated Microsoft SCCM and Office 365 to leverage the full capabilities of the suite, and enjoys an ongoing partnership with Crossfuze through Crossfuze ManagedNow. Corgan successfully matured their IT operations to the next level and achieved greater efficiencies throughout
the business.
Friday Fast Fifteen: Asset Management in a Work-From-Anywhere World
For this week's Friday Fast Fifteen, Kaitlyn Frank and Joel Gyolai discuss how Asset Management can benefit your organization as our workforces continue to change.
Friday Fast Fifteen: Building an Effortless Service Desk Experience on ServiceNow
Is creating an "effortless" user experience on ServiceNow achievable, or is it just hyperbole? In this week's Friday Fast 15, hear from Zach Brand, Director of Managed Services delivery at Crossfuze, as he shares how our award-winning Service Desk uses ServiceNow to create an effortless experience for customers and end-users.
On-Demand Webinar: Elite Group - A ServiceNow Success Story
ServiceNow's Customer Service Management module promises to help Unified Communications companies overcome these challenges. Here to share his own experience implementing ServiceNow Customer Service Management is Greg Voller, Head of Technology at Elite Group.